We are in American Professional Shows
Issue Time:2017-04-18
As a manufacturer from Shenzhen, China, from 25, Jan--26, Jan, 2017, our Factory Owner, Frank Chen, Marketing Manager Jesse Tan, Top Sales, Kelvin Luo and our VP, Peter Hackett from USA branch company attended the 20th TPE exhibition held in Convention Center South Hall, Las Vegas, NV.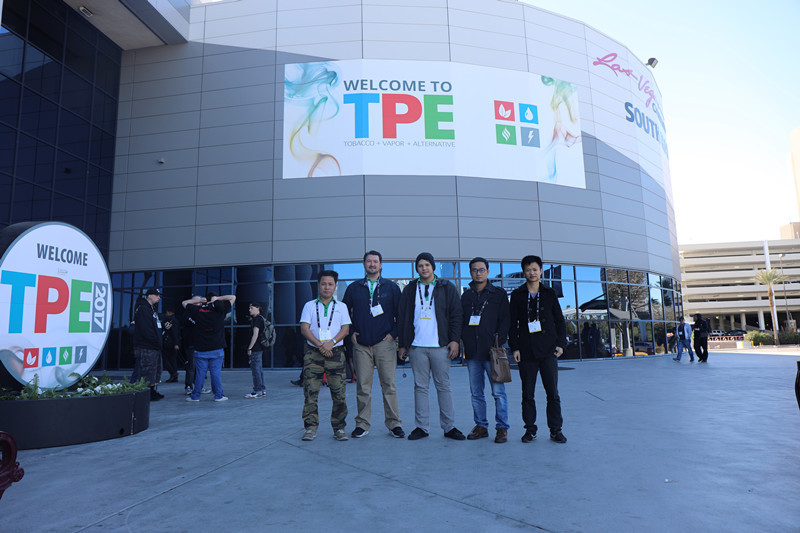 As a NCIA sponsor and medium member, From 31, Jan.--1, Feb. 2017 we also attended the Seed to Shelf show held by USA NCIA in Denver, CO. During these two shows we made Transpring known by attendees more, which is effective to promote our original new products on the USA market.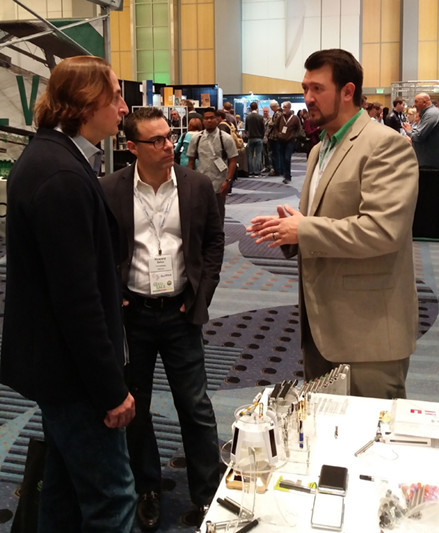 Peter Hackett (in charge of our USA branch company) is communicating with clients
With the hope of communicating more with our clients and others in the same field, to promote our original new products and provide much more mature and stable products, we kept whatever useful visitors said in mind and show our own sincere attitude, after the shows, we are more confident to improve and develop our new vapor device in the future, which also strengthens our aim, to build world No.1 vapor device enterprise.
As a factory, since 2004, we have been concentrated on developing and researching e-juice vapor device, after 12 years, we have accumulated abundant OEM&ODM experience, as for the original full ceramic atomizer A3-C(upgraded from A3), A8-B(high-end brand new atomizer), A4-T(PCTG much more clear), W1(specially for wax), DP1, DP2, DP3(brand new disposable pen) and Battery L10(Bottom knob voltage adjustable), Fast Charger C2(40mins full charge) and other accessories. After knowing the characteristics of these new products, and we can offer 1,000,000 Atomizer A3 per month, all show interests in our products, eager to start cooperation with us or communicate more with us.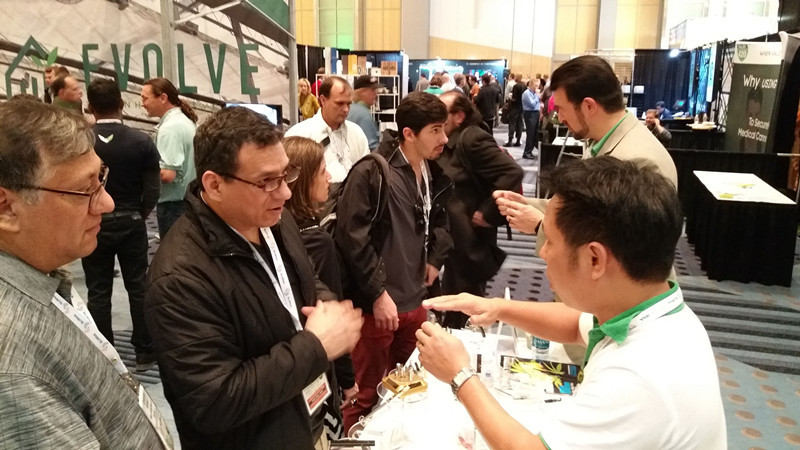 Factory owner, Frank Chen is communicating with visitors
To be a respected person, to build a respected enterprise, in the new year 2017, we will always keep it in our deep heart to offer our clients best vapor products and best after-sales service.
Don't forget to sign up!
Find out early about all upcoming promotions and new products releases