19 Years Experienced OEM&ODM Cannabis Vaping Devices Manufacturer
Cannabis Vape Package Solution
Create Your Own Brand Cannabis Packaging
Custom packaging can turn your brand into the total package with full customization, instant quoting, and fast turnarounds.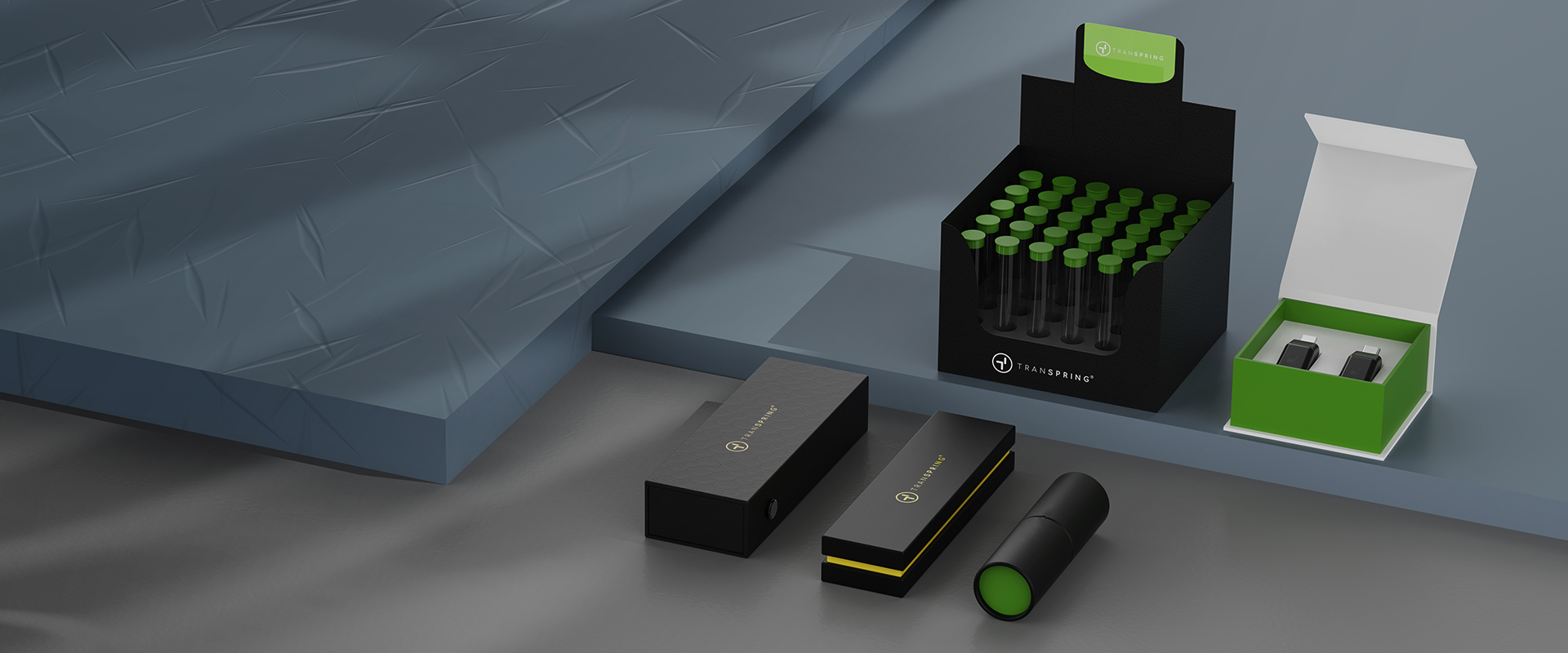 Nowadays, in order to stand out in the cannabis vape market, you should consider using custom packaging.
Contemporary store shelves bend over excess of goods. Getting products from virtually in the cannabis industry has never been easier. However, such a variety of products means more competition. In order to be visible to the client, you need to establish an original strategy. Among the many factors that foster the customer's decisions when making a decision to buy, there is also - often underestimated - packaging. Custom packaging is a great and effective idea to stand out from the competition.

Is it worth investing in custom packaging?
This question is often asked by business owners, especially those, who are just starting. It is an investment after all. Nonetheless, packaging establishes a certain image of the product. If your customers receive your offering in a plain, boring package, they might be less tempted to buy it again.
On the other hand, using custom packaging right from the start will pay off. Transpring provides such solutions. The surprising selection of variants, the highest quality printing, and various shape styles are just some of the configurations from which you can choose.

Cases of Transpring's Various Cannabis Vape Packaging Solutions
Custom packaging is a great and effective idea to stand out from the competition. Transpring cannabis vape packaging solutions offer superior quality and design, ensuring your products make a lasting impression on customers.
Please send your message to us
Transpring produces high-quality cannabis vape products that meet industry standards for safety and quality. Our innovative technologies and production processes ensure rigorous testing and exceptional customer service. Contact our professional team for any questions or to learn more about our commitment to providing premium vaping experiences. Name:

Rita
Tel:

86-13670043215
Email:
WhatsApp:
Address:

1, Yonghe Rd, Shiyan, Baoan Shenzhen, 518108