19 Years Experienced OEM&ODM Cannabis Vaping Devices Manufacturer
Home
/
All
/
Disposable Vapes
/
CannaMate™ Mega High Capacity CBD Vape Disposable, Groundbreaking Tech for Consistent Flavor
CannaMate™ Mega High Capacity CBD Vape Disposable, Groundbreaking Tech for Consistent Flavor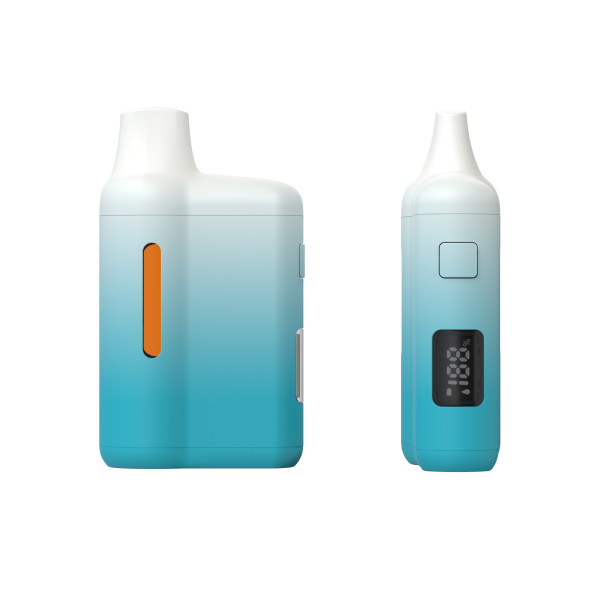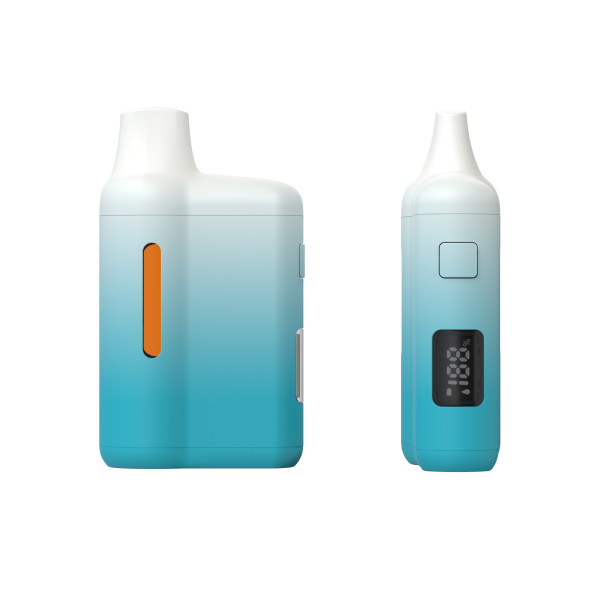 | | |
| --- | --- |
| Volume | 6.0ml |
| Coil Type | Hcore® |
| Mouthpiece Style | Flat |
| Mouthpiece Material | PC |
| Tank Type | PCTG |
| Center Post | SUS316L |
| Aperture Inlet | 4 x Ø2.0mm for Each Center Post |
| Airflow | Bottom |
| Resistance | 1.4Ω |
| Activation | Button Activation |
| Battery Capacity | 650mAh |
| Battery Housing | Aluminum Alloy |
| Output Voltage | 2.8V |
| Charge Port | Type-C |
| Dimensions (mm) | 45 x 22.22 x 79mm |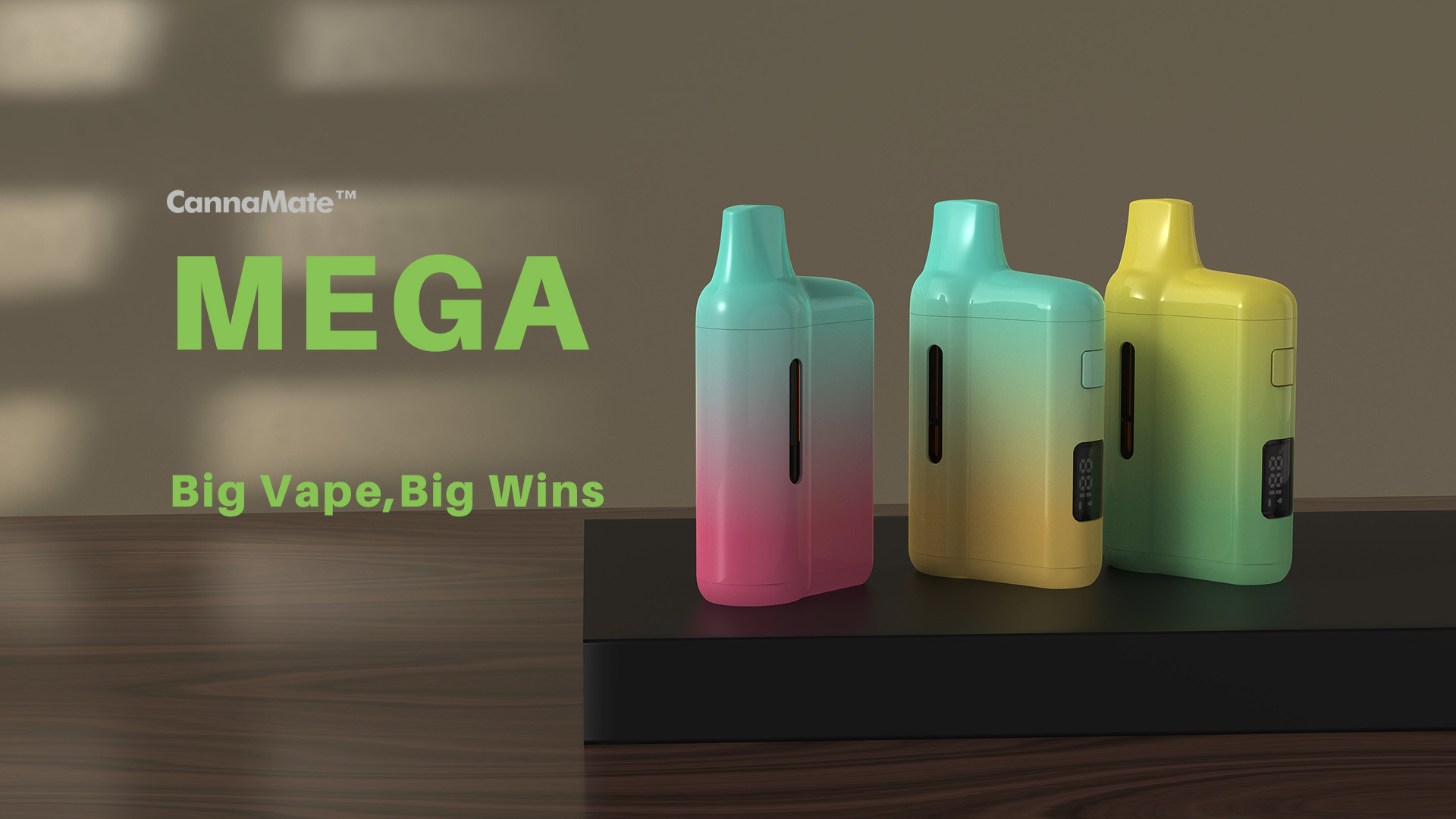 Flaunting an impressive 6ml capacity, CannaMate™ Mega vape disposable is designed specifically to cater to your CBD oil preferences, ensuring you get the most out of every puff. Meticulously engineered using premium aluminum alloy, this device is both durable and stylish. Enjoy a relaxing and funny day with Mega, counting down to 15, 14, 13...1. The built-in LED screen will display a 15-second countdown during the preheating mode to help you endure the torturous waiting period. Additionally, it will provide you with real-time updates on battery life and the overall health status of your vape, keeping you informed for maintenance and upkeep. Experience the future of CBD vaping with Mega – where functionality, convenience, and style converge.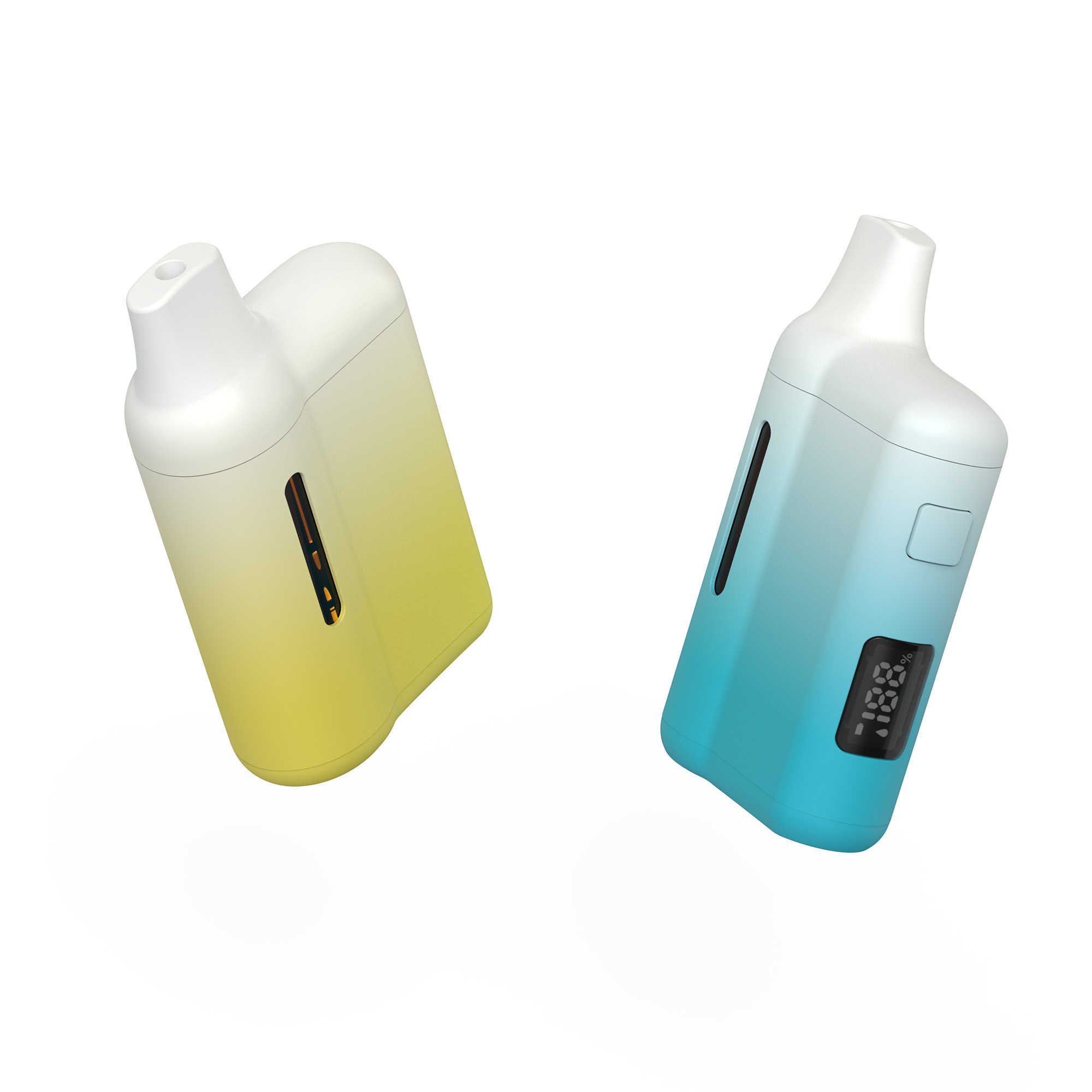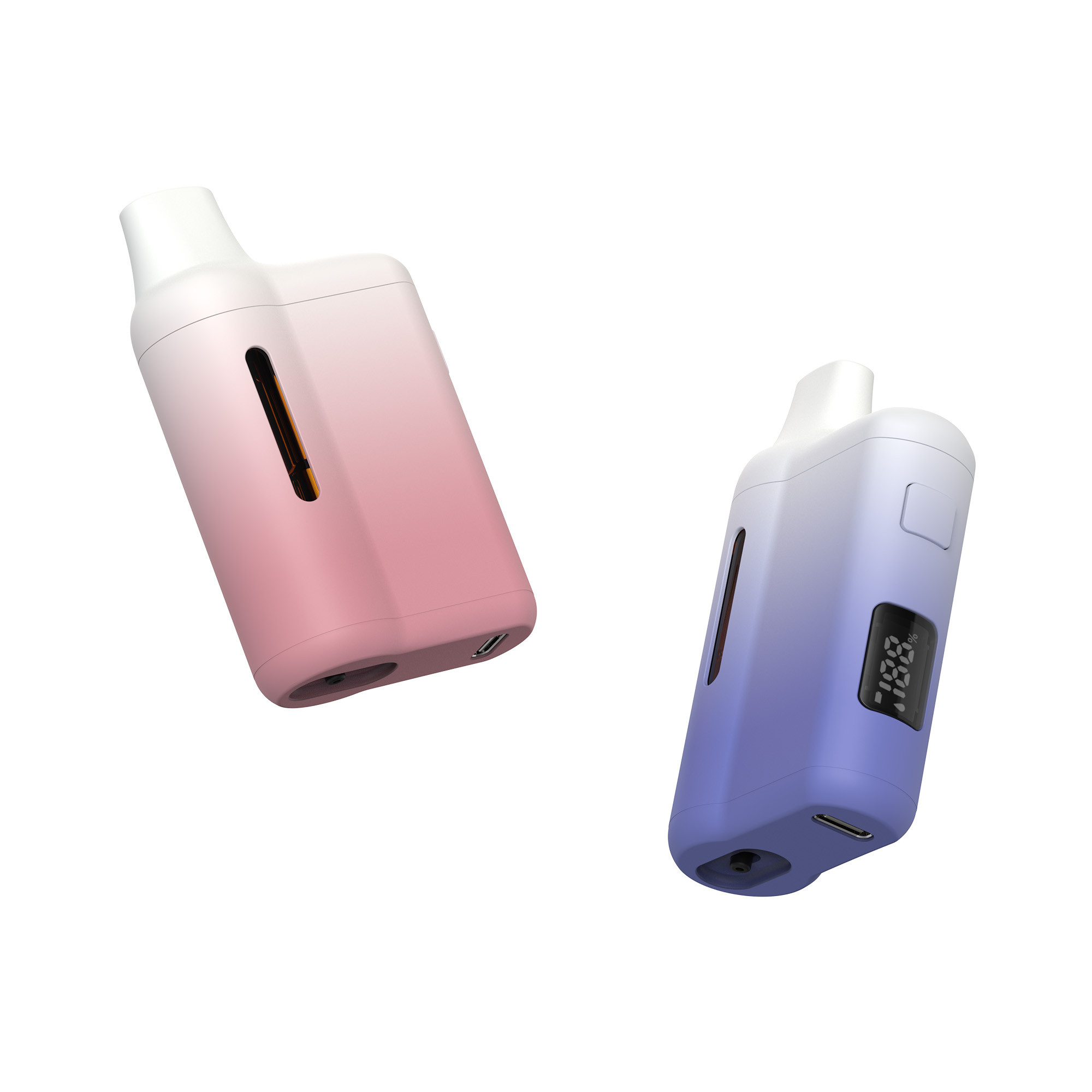 Flavor Solution for Big Vape
Dual center posts. Dual heating cores. Are you having trouble with your large-capacity vape getting clogged before you run out of the extract, or does the extract taste less pleasant as you continue to vape? In response to these problems with large-capacity vape devices on the market, we designed Mega with dual center rods and dual ceramic heating cores to prevent your top extract from being wasted due to clogging, ensuring consistent flavor even on the last sip and providing unparalleled vapor. Adjustable airflow. The addition of a bottom slide switch equips users with two airflow settings – two air inlets or one. The airflow can also be fine-tuned by slowly sliding the switch for a more personalized draw.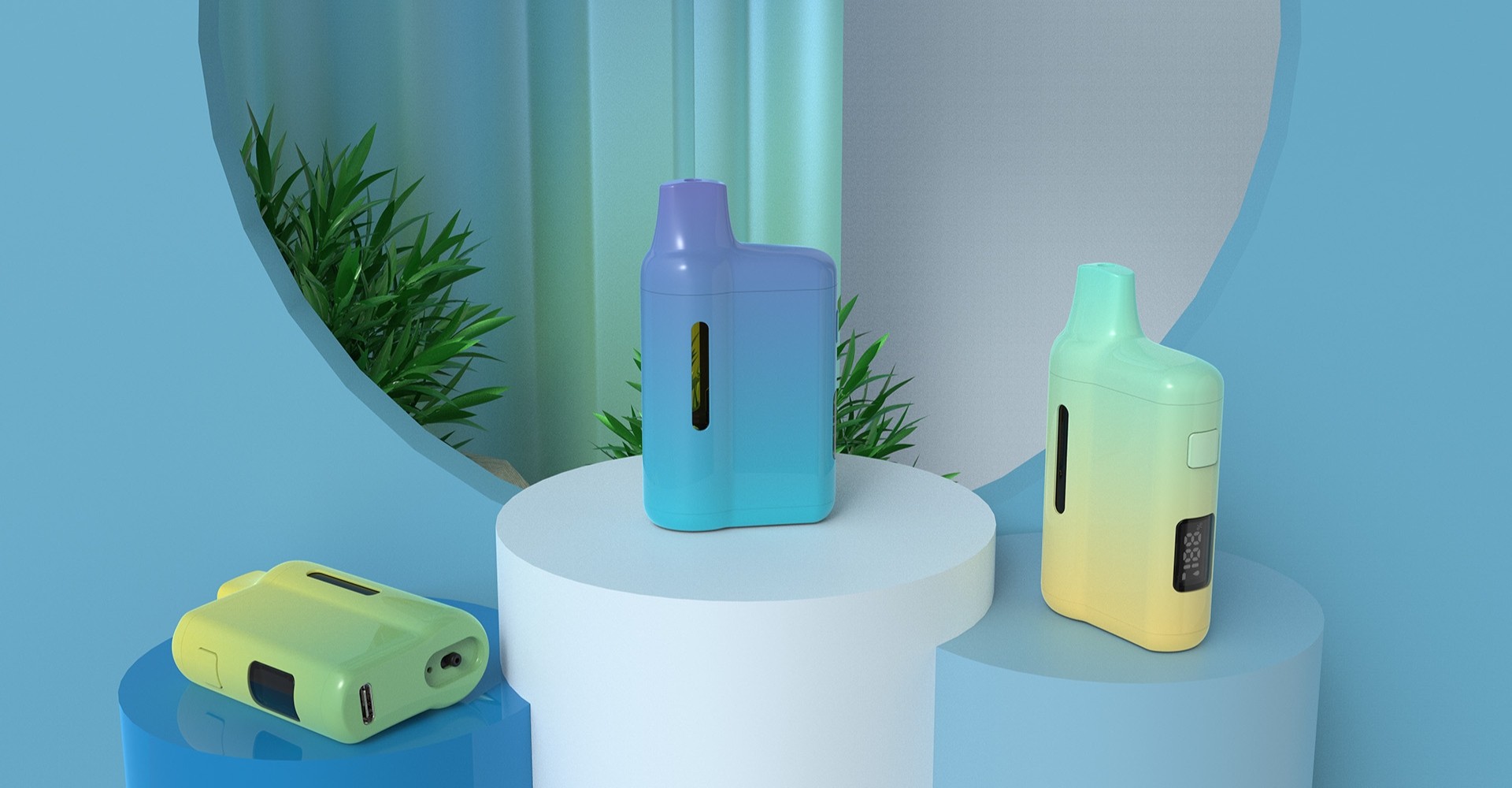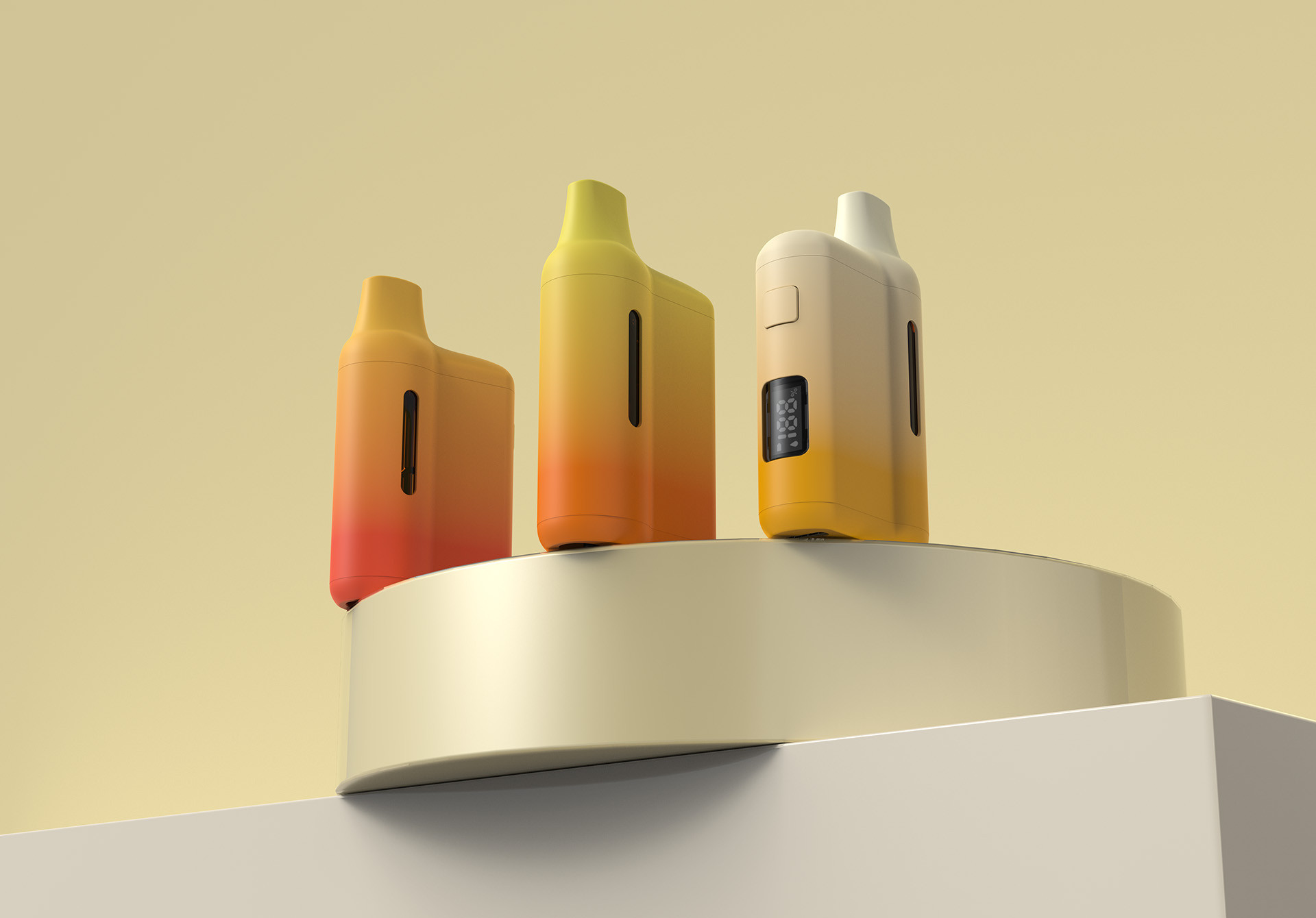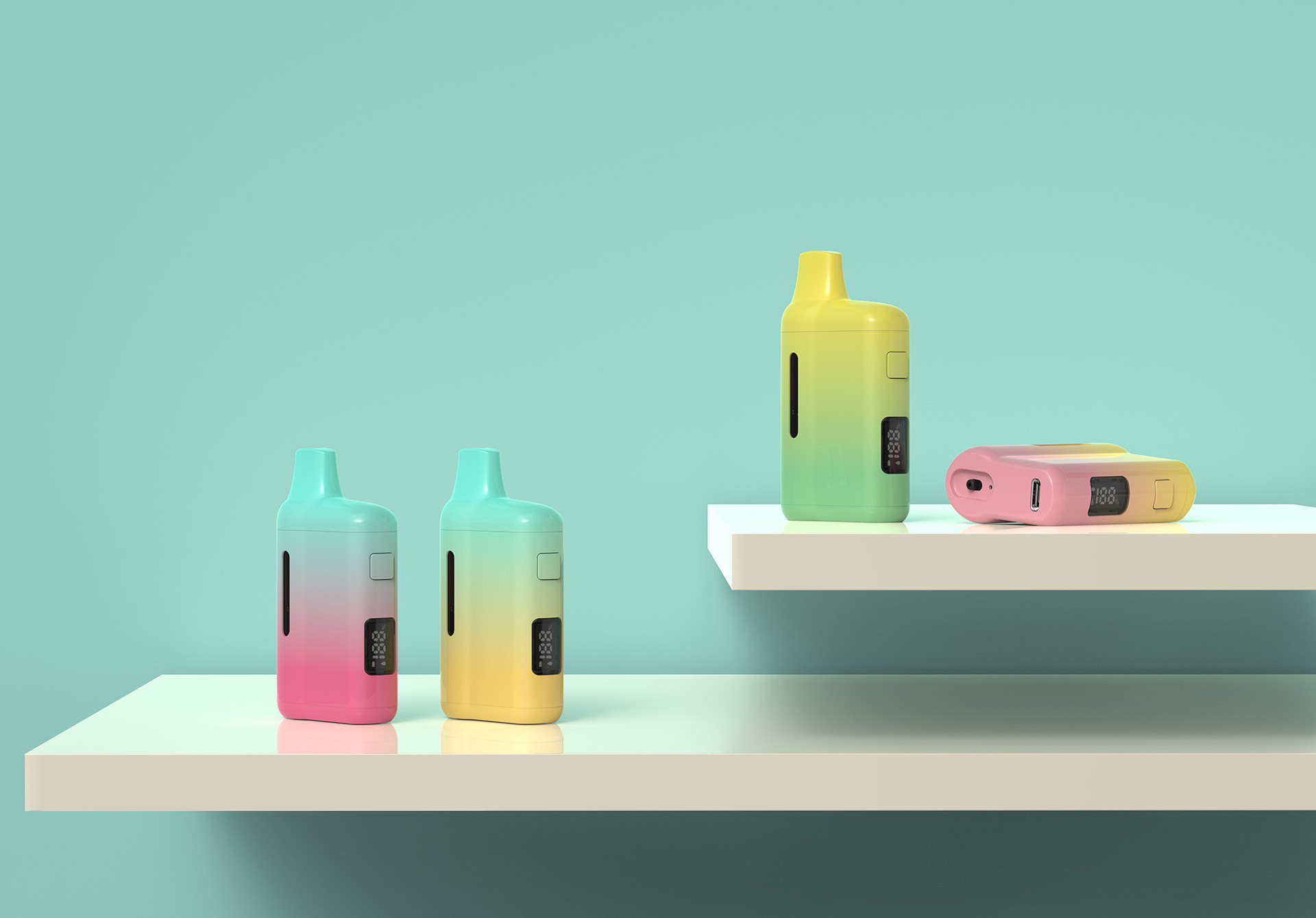 Step into the world of personalized vape disposable with our top-tier custom vape services. We take pride in offering premium vape customization services tailored to meet your unique preferences. Our team of experts is dedicated to transforming your vaping experience into a personalized masterpiece. From selecting the perfect device and materials to brand customizing and designs, we are committed to bringing your vision to life.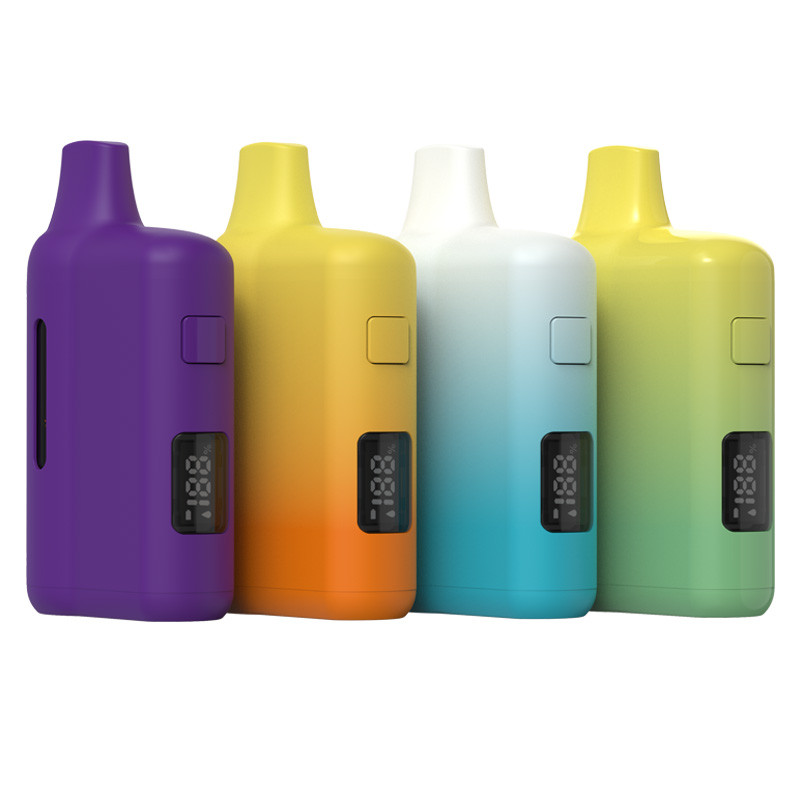 Unleash Your Brand's Potential

Through collaborative consultation, we work closely with our brand partners to understand their vision and brand identity, ensuring that Mega uniquely reflects their values and resonates with their target audience. From vibrant color options to specialized surface treatments, such as matte, metallic, or textured finishes, we offer a wide array of customization possibilities to bring each brand's distinct aesthetic to life. In addition to customizable aesthetics, we provide seamless logo integration, enabling brands to prominently feature their logos and branding elements on Mega. Whether it's subtle branding for a sophisticated touch or bold logo placement for maximum visibility, our team ensures that the branding seamlessly aligns with the overall design, enhancing brand recognition and recall.
1. Q: What certificates does Transpring have?
A : Transpring has been devoting ourselves to the innovation and producing of vape pens.
Over the years, we have achieved the ISO9001 Quality Management System Certification, all products have passed CE, RHOS, UL, FDA, REACH testing and we also have MSDS REPORT, Air Transport Report, as well as Ocean Shipping Report . We consider quality the soul of Transpring.
For more information, please email info@transpring.com to contact us!

2. Q: How about my products don't work?
A : The quality of our products will be strictly controlled. A compensation will be provided if your order contains defective products. You will also receive assistance if this is caused by your improper operation.
3. Q: How can I place an order?
A :
1). You can contact us via Live Chat on our website, email to info@transpring.com or call +86-13670043215 to get a quotation. Remember to tell us model, quantity, color, battery capacity etc.
2). Tell us your shipping details if no problem about price. I will send you PI to confirm.
3). Producing and shipping will be arranged soon after payment.
4). Tracking number will be provided, and tracking frequently for you!
4. Q: Do you have a branch in the USA?
A : To better provide local services in the USA, we have established a branch in California. All questions about the company and orders can be answered there.
Transpring USA branch company is located in 19275 San Jose Avenue, City of Industry, CA 91748, USA.
You can contact the president of Transpring USA via email or phone as below.
Email: usa@transpring.com
Phone: + 1 626-810-0071/ 626-810-0024
5. Q: Can you do ODM & OEM for us?
A : Transpring is a manufacturer with an experienced R&D team, we have helped with many customers with their OEM & ODM projects. All steps for you to start an ODM & OEM business is just to contact us!
6. Q: How to get TSS customization service?
A : 1) Contact us and get the TSS Option List we provided.
2) Choose the TSS functions you want to custom and specify your requirements via the TSS Option List, including how many touches to switch voltage settings and activate preheat mode, voltage settings, power settings, etc.
3) Get a TSS version device based on your requirement.
7. Q: What information does the LED Screen of vape Disposable Mega show?

A :
The built-in LED screen provides a window into the vape's status, allowing users to effortlessly monitor battery levels, view preheat countdowns, and check the overall vaping status such as usage step tips and security alerts.
8. Q: How to adjust the airflow of CBD vape - Mega?

A :
To adjust airflow, slide the switch to the right or left for two airflow settings – two air inlets or one. The airflow can also be fine-tuned by slowly sliding the switch for a more personalized draw.
Please send your message to us
Transpring produces high-quality cannabis vape products that meet industry standards for safety and quality. Our innovative technologies and production processes ensure rigorous testing and exceptional customer service. Contact our professional team for any questions or to learn more about our commitment to providing premium vaping experiences. Name:

Rita
Tel:

86-13670043215
Email:
WhatsApp:
Address:

1, Yonghe Rd, Shiyan, Baoan Shenzhen, 518108