4/20: The Meaning and Origin of Cannabis's Biggest Day of the Year
Issue Time:2017-09-05
4/20: The Meaning and Origin of Cannabis's Biggest Day of the Year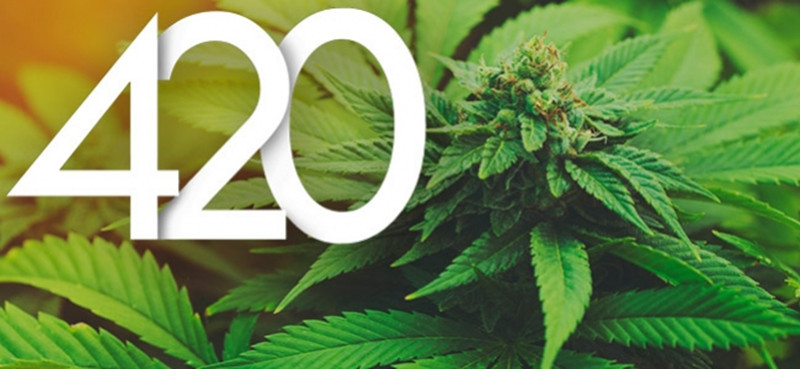 For many cannabis enthusiasts, April 20th, or 4/20, is a special time of the year to celebrate the cannabis plant, fight for a change in drug policy, hit up a canna-themed concert or event, or simply kick back and relax with friends. For those who are new to cannabis and unaccustomed with this unofficial holiday, however, you're likely curious about the significance of 420. Where does it come from? What does it mean? Why do we celebrate? How do we celebrate?
What is the Origin of "420" Day?

The origin story of 420 has been obscured by various rumors. Some say that it comes from the number of chemical compounds in cannabis; others suggest that it matches up with a mythical 4:20 p.m. tea time in Holland; still others have stated that it coincides with Bob Marley's birthdate, or the death dates of Kurt Cobain, Janis Joplin, or Jimi Hendrix. It has also been explained as a police code for cannabis use. All of these are fictitious.
The truth is that 420 originated in the fall of 1971 at San Rafael High School, 30 minutes north of San Francisco. A group of students nicknamed "the Waldos" (so-called for their wall-centric hangout spot outside of the school) caught wind that a U.S. Coast Guardsman stationed at the nearby Point Reyes Lighthouse had abandoned a cannabis patch somewhere in the forest on the Point Reyes Peninsula after becoming nervous that it could be found by his commanding officer, jeopardizing his career. Not wanting the cannabis to go to waste, Newman drew a map for his brother-in-law Bill McNulty, who passed it along to his friends, the Waldos.
All five Waldos were athletes, so they planned to meet at their school's Louis Pasteur statue after their team practices were over, at – you guessed it – 4:20 p.m. They would then smoke copiously before venturing into the forest armed with the treasure map, searching for the lost grow.
The search continued for weeks. Every day they planned to meet, the Waldos would remind each other in the hallways between classes: "4:20 Louie", a phrase that was eventually shortened to "4:20". Lamentably, the grow was never found. However, the Waldos continued to use their new code phrase to signal that it was time to smoke, and eventually to refer to anything cannabis-related.
How and Where Is 4/20 Celebrated?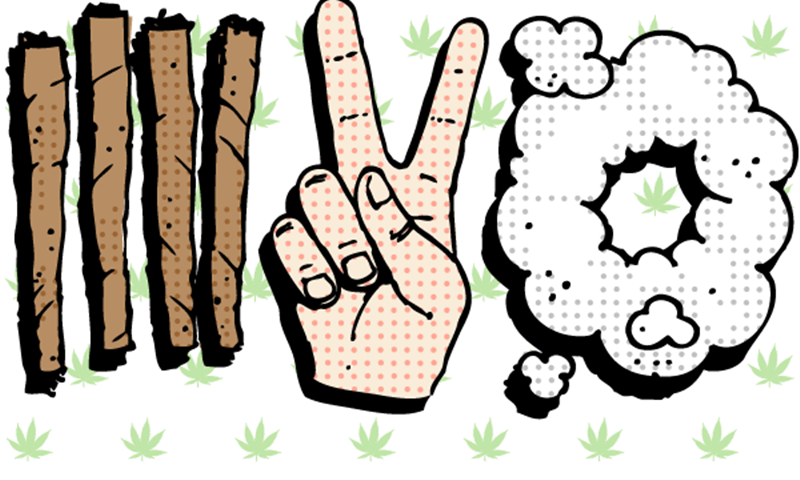 In the decades since its inception, 420 has been widely embraced as a de facto holiday for those who partake of the plant. You can attend a legalization rally, hit up a local or regional event, check out a canna-themed concert, take a trip with your friends, or simply enjoy a Netflix marathon with your favorite cannabis strain in the privacy and comfort of your own home. No matter where you are, there's almost certainly something 420-inspired going on: check out the Leafly Events Calendar to find out what's up in your area.
If you join the party (and you certainly should), make sure that you do so responsibly. Regardless of cannabis legality in your location, public consumption can still lead to a fine, so be smart about how you celebrate. Moderation is key – whether you're smoking, vaping, dabbing, or savoring edibles, you don't need to impress anyone by blazing through enough to take down George Clinton and his entire Parliament-Funkadelic. Remember to hydrate throughout the day. Chew on some black peppercorns if you overdo it. And never, ever drive under the influence of cannabis.
Transpring appreciate the 420 culture a lot and hope that each and every one who consumes medical cannabis is happy and safe forever!
Don't forget to sign up!
Find out early about all upcoming promotions and new products releases