Transpring Celebrate Chinese Festivals - the National Holiday & Mid-Autumn Festival
As the world knows, Oct. 1st is the Chinese National Holiday, a day to commemorate the founding of the People's Republic of China every year. It is a big day to Chinese, just like the Independence Day to America.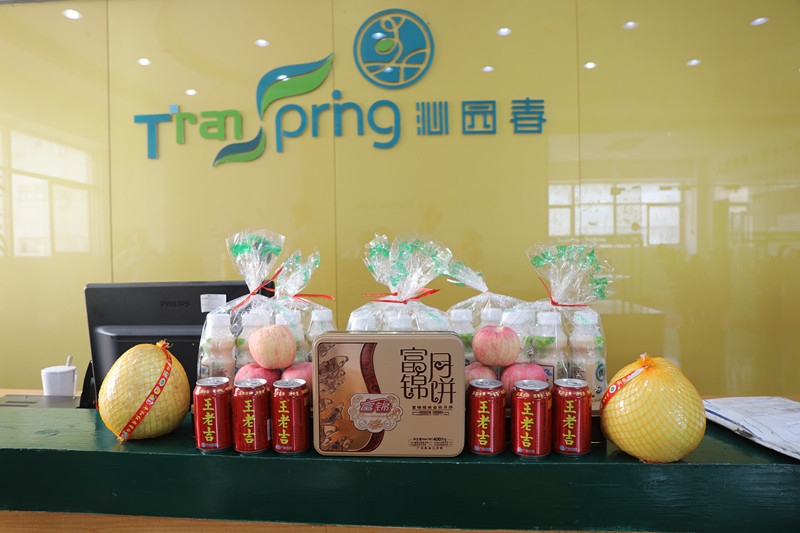 Falling on the 15th day of the 8th month according to the Chinese lunar calendar, the Mid-Autumn Festival is the second grandest festival in China after the Chinese New Year. It takes its name from the fact that it is always celebrated in the middle of the autumn season. The day is also known as the Moon Festival, as at that time of the year the moon is at its roundest and brightest.

2017 Mid-Autumn Festival falls on October 4th. The day is during the National Day holiday (Oct. 1 - 7) and will prolong this holiday to Oct. 8. Due to the pleasant autumn weather, this is a peak time for travel.
To celebrate the two big festivals, Transpring arranges gifts for every Transpringer in advance. Mooncakes are indispensable, and also some seasonal fruits.
Happy holiday!