Transpring Exhibited Latest Cannabis Vape Products at Lift Cannabis Business Conference
Transpring, a pioneer brand in the cannabis vape industry, showcased their latest products at the Lift Cannabis Business Conference, the premiere gathering of top cannabis business leaders, subject matter experts, innovators, and regulators. Launched in 2016, this event is the original large-scale cannabis trade show in Canada.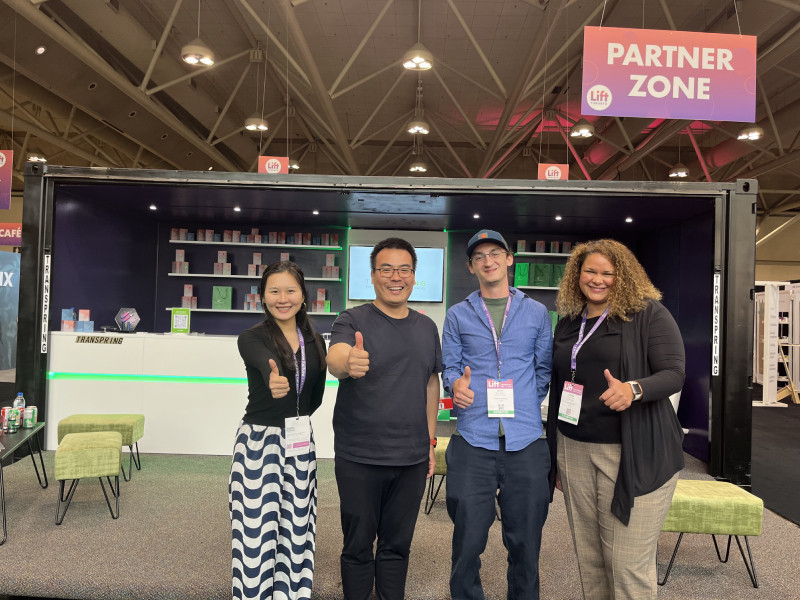 Collaborating with Lift, they exhibited products in a cool container at the partner zone booth, which pulled in plenty of visitors to go along to explore the latest in vape technology.
Transpring has always focused on independent research and development, including key components such as the heating core and heating wire. Hcore® heating core, CRMC®, and TSS (Tailored Smart Solutions) were introduced, and a number of patents were obtained.
Clic, Peak, and Peak X, etc., all newly released products, were unveiled at the Lift Cannabis Business Conference for the first time. As one of the smallest pod systems available, Clic can be easily hidden in pockets, backpacks, or even the palm of your hand, testifying once again to Transpring's savvy expertise in structural design and battery technology. Peak series is here as a representative of the highest-end vape. Peak is a disposable vape, and Peak X is a pod system. Both have the same exquisite appearance and extremely powerful performance. They can definitely be your secret weapon to break into the high-end market.
Learn more information at https://www.transpring.com/products-list.htm or on Facebook, Instagram, LinkedIn, Twitter, and YouTube.