19 Years Experienced OEM&ODM Cannabis Vaping Devices Manufacturer
CannaMate™ Amber Dual Airways Vape Pen-The Most Fashionable Vape Hardware in 2023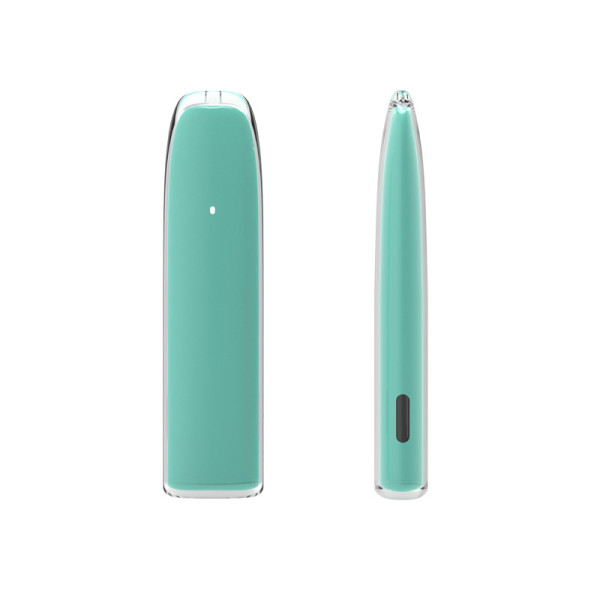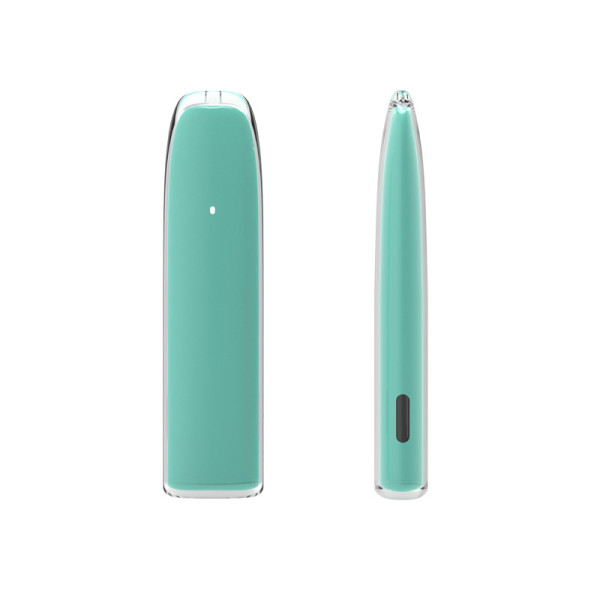 | | |
| --- | --- |
| Volume | 1.0ml/2.0ml |
| Coil Type | Hcore® |
| Tank Type | PCTG |
| Center Post | SUS316L |
| Aperture Inlet | 4 x Ø1.6mm |
| Filling Method | Bottom Fill |
| Resistance | 1.2Ω |
| Activation | Inhale Activation |
| Battery Capacity | 300mAh |
| Battery Housing | PC & ABS |
| Output Voltage | 3.5V |
| Charge Port | Type-C |
| Charging Voltage | 4.5-6.0V |
| Dimensions (mm) | 108.5 x 26 x 14mm |
| Weight | 28.3g |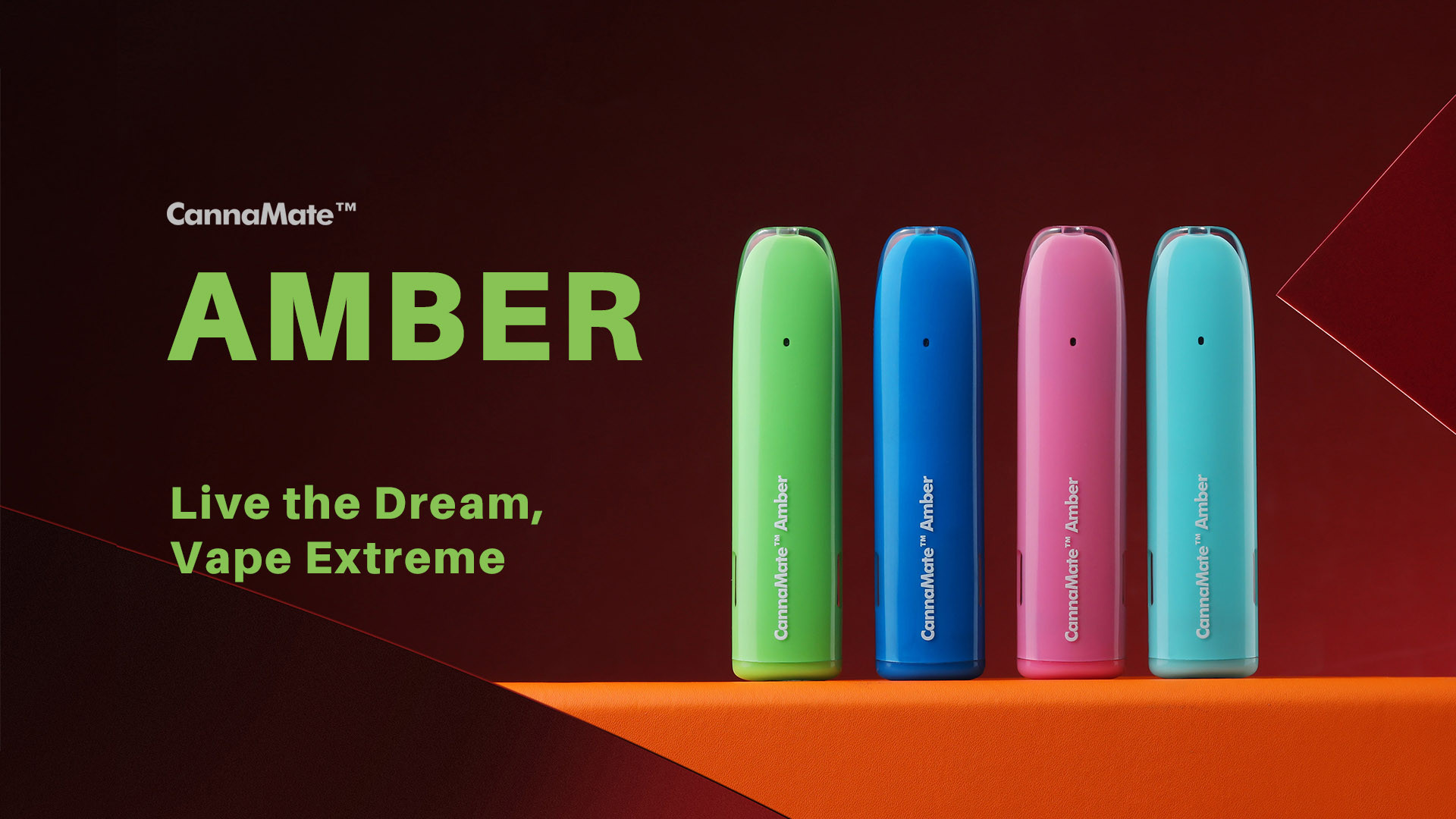 The transparent plastic casing and the solid casing inside give the vape pen a double layer of protection as well as a sense of fashion.
The unique streamlined design with the side viewable window makes it a perfect display of delicate appearance. The oval indicator light serves as a health status monitor that tells you whether it is working properly, whether it needs to be charged, and whether it is switched on.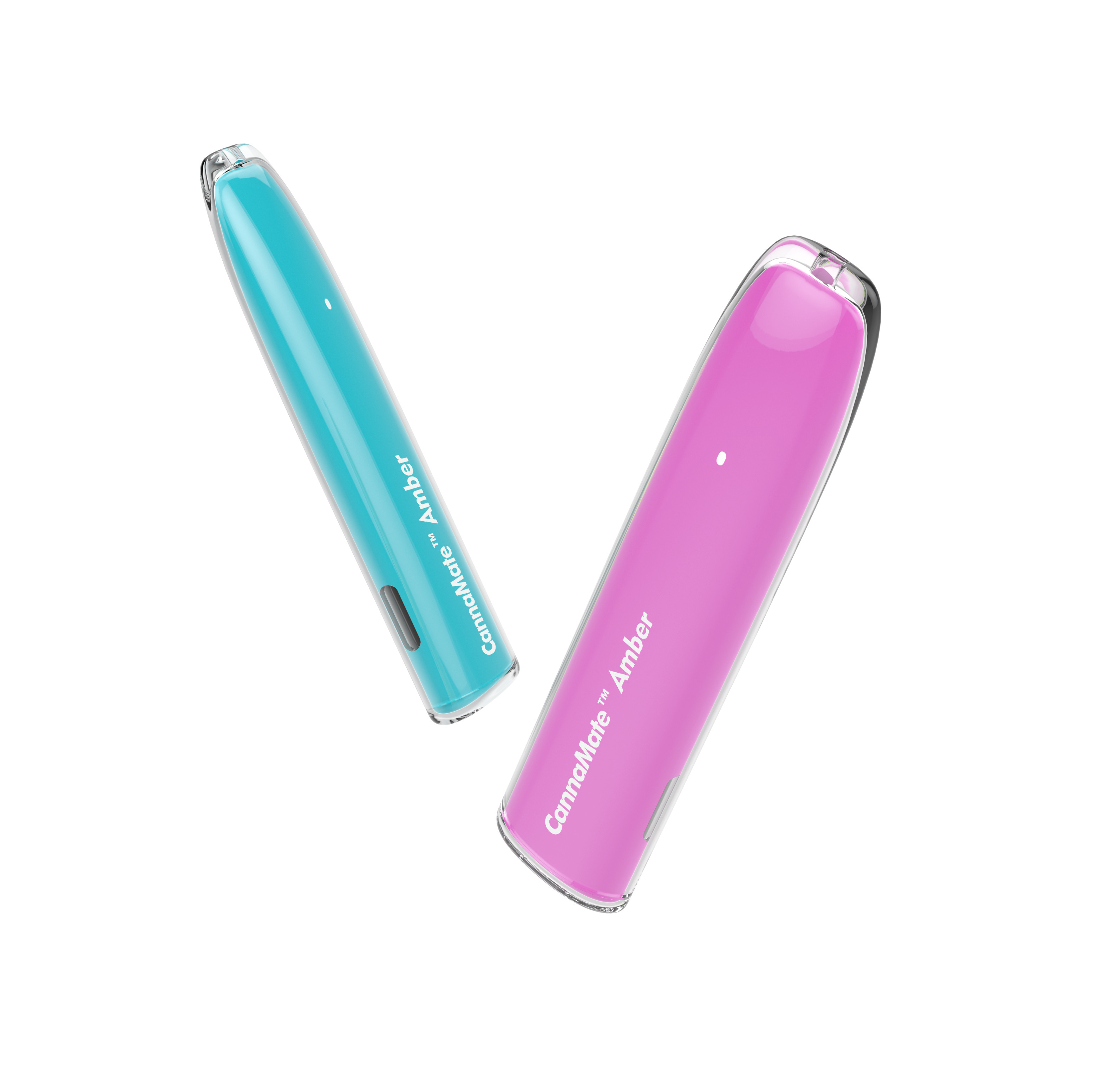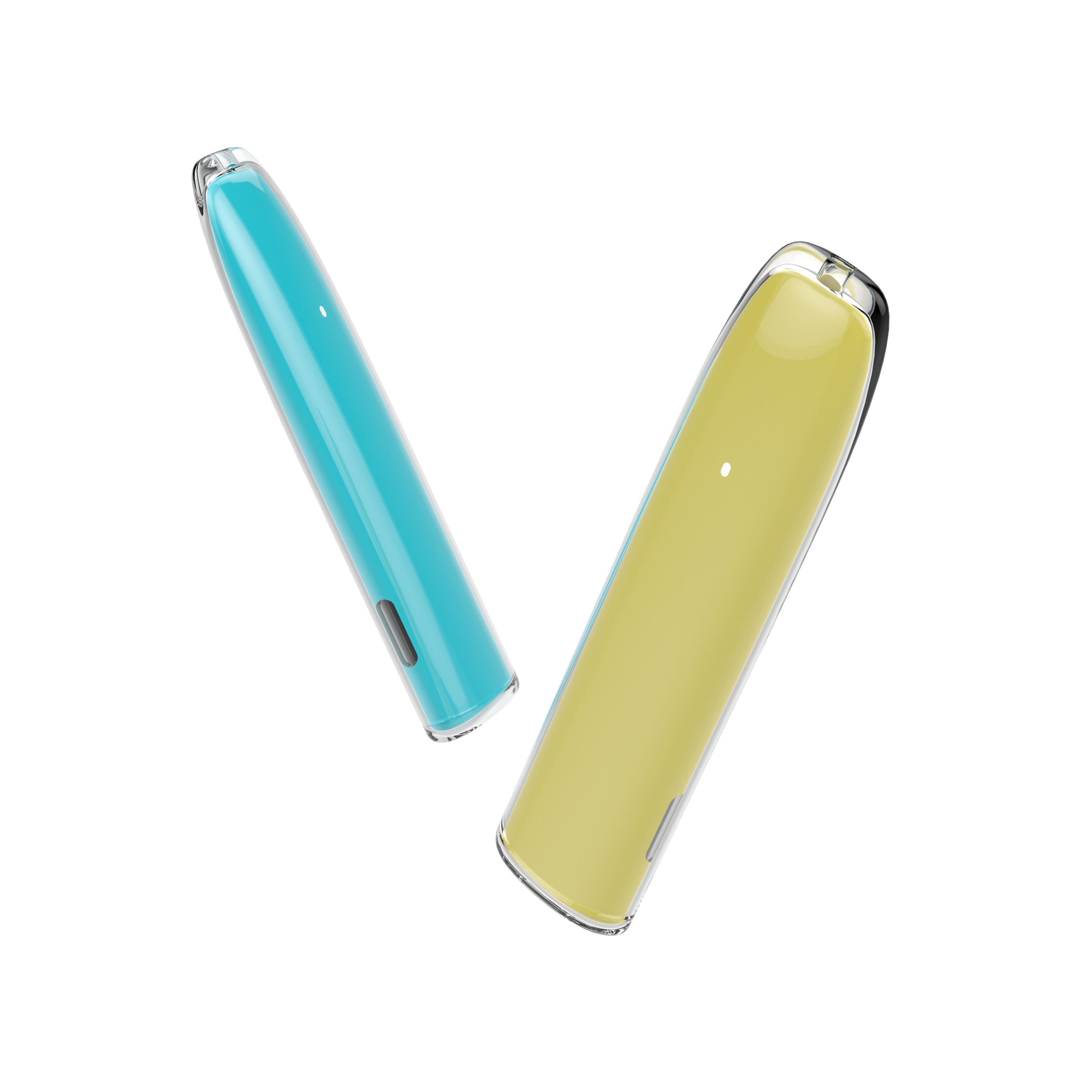 With a 300mAh rechargeable battery and the V-shaped design of the center post, it provides a double guarantee for long-term continuous use until the last drop, achieving zero waste and a relaxed experience. And our dual-airway design coupled with cutting-edge ceramic heating technology can completely solve clogging now. This will be of great benefit to the reputation of your cannabis business.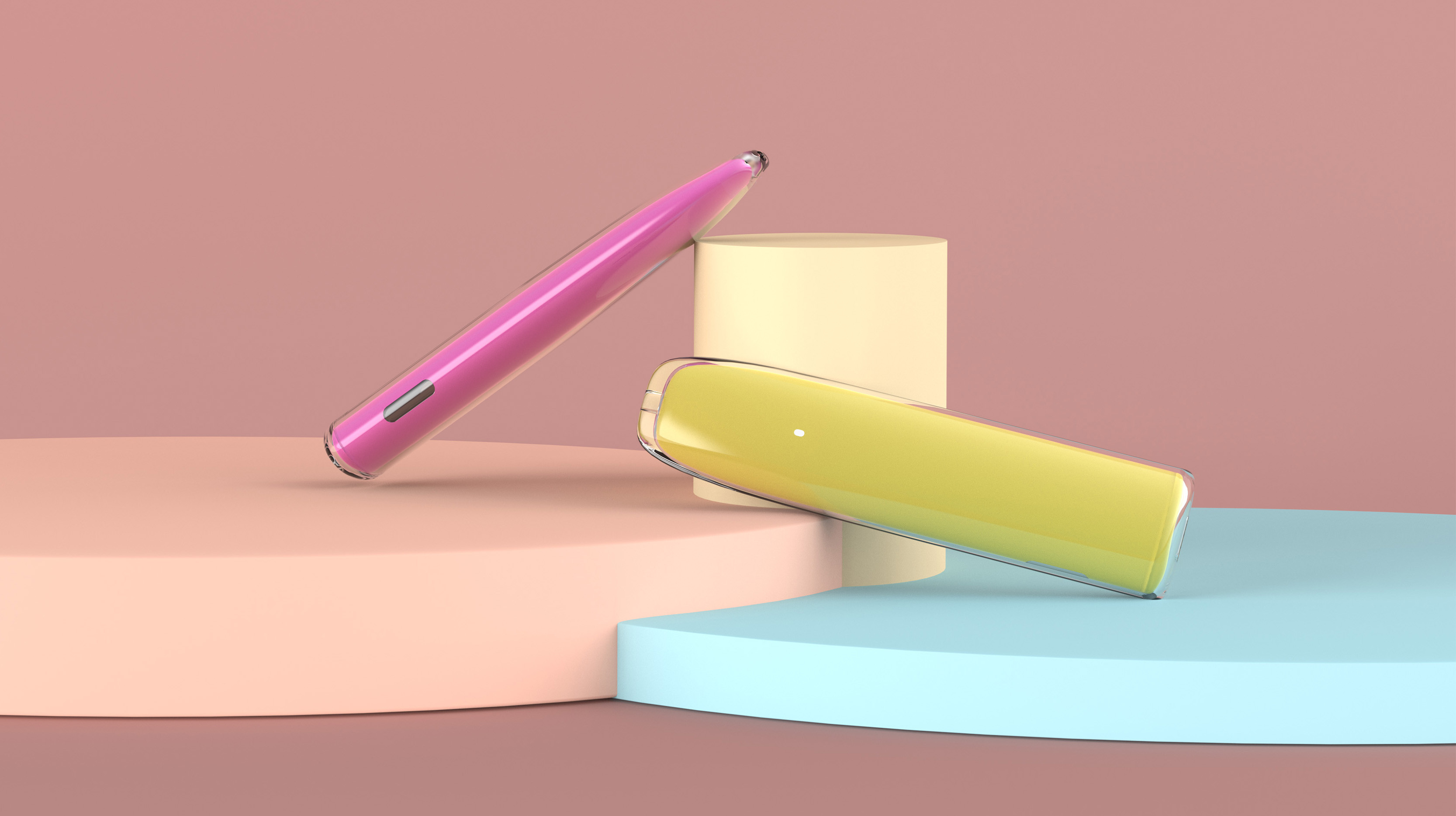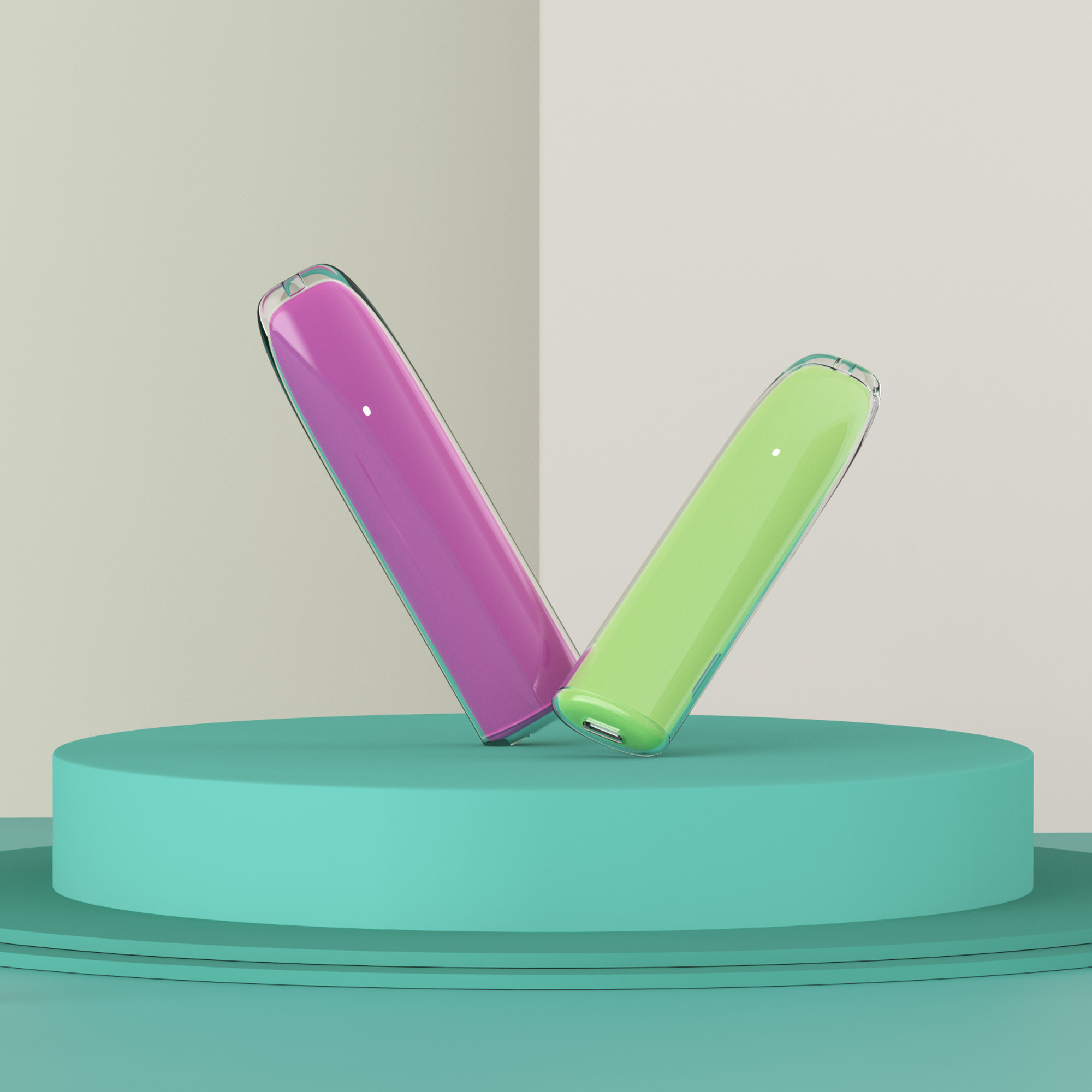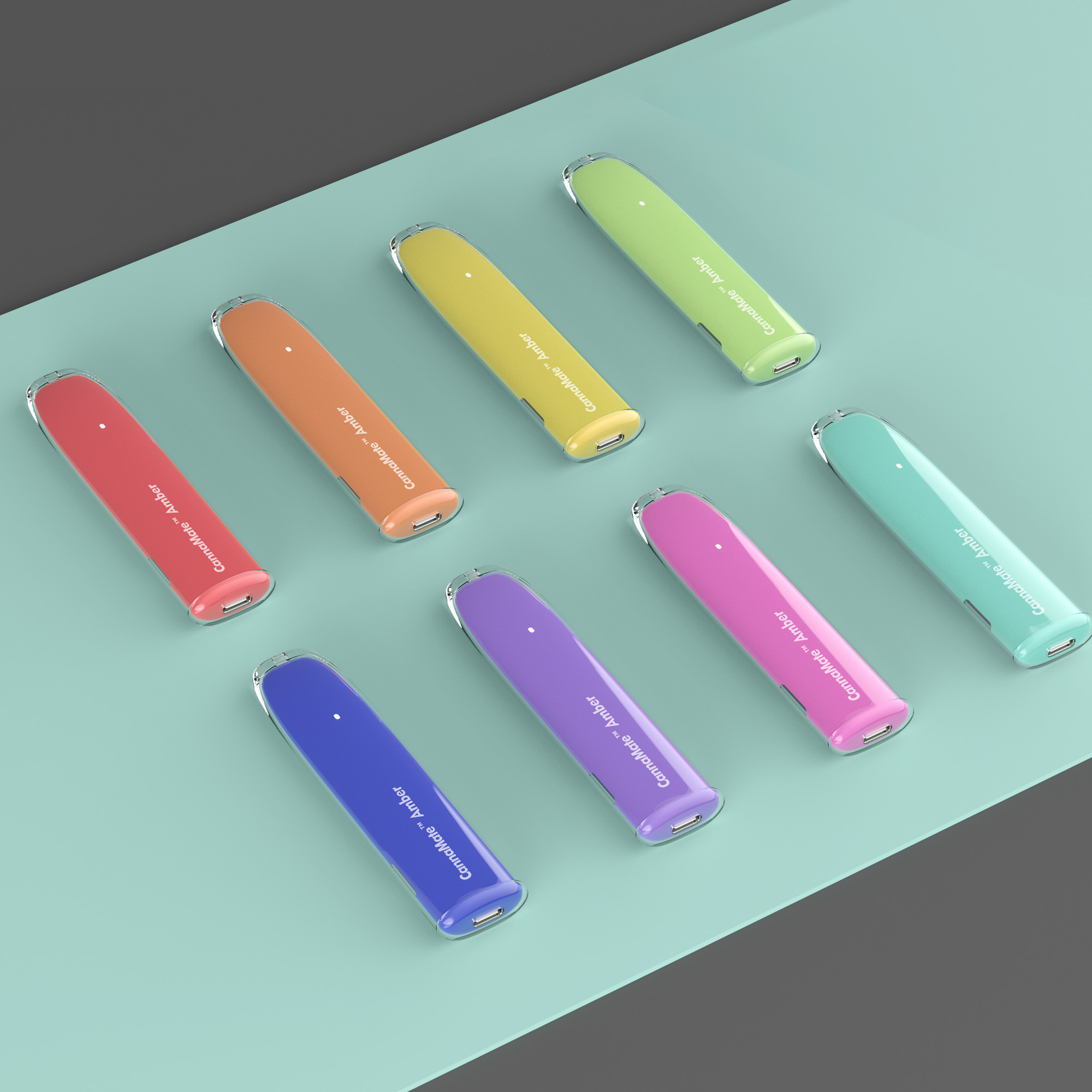 With the increasing competition in the market, more and more companies are seeking differentiated advantages. Product customization is an important differentiation strategy that can meet customers' personalized needs, improve product quality and added value.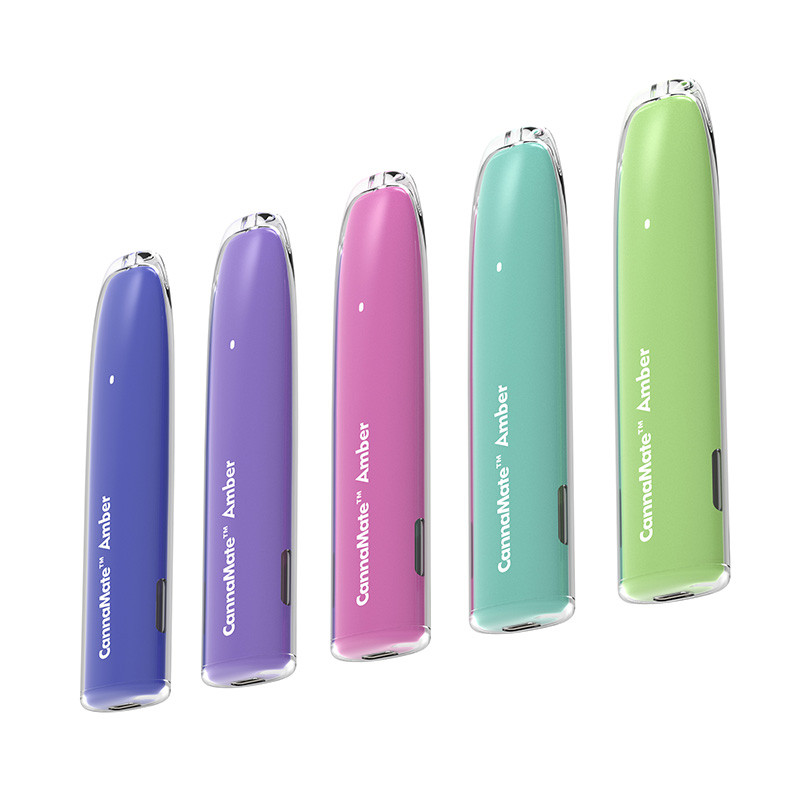 Amber can not only be customized in terms of surface techniques, logo, color, etc., but also can be customized for internal functional requirements according to the customer's brand image to ensure the consistency between the product and the brand image. We have rich experience and technology at this part. Whatever requirements customers have, we will try our best to meet them and provide customers with the best quality services and products.

More and more companies are investing in automated production to improve efficiency and product quality. One important area is automated batch operations. Automated batch operations not only save costs but also ensure product quality. Fill in batches and cap quickly to avoid oil leakage problems caused by untimely capping. Of course, our Amber vape pen is also supported to operate manually. Therefore, whether you want to order large quantities or test in small quantities, it can be listed as soon as possible.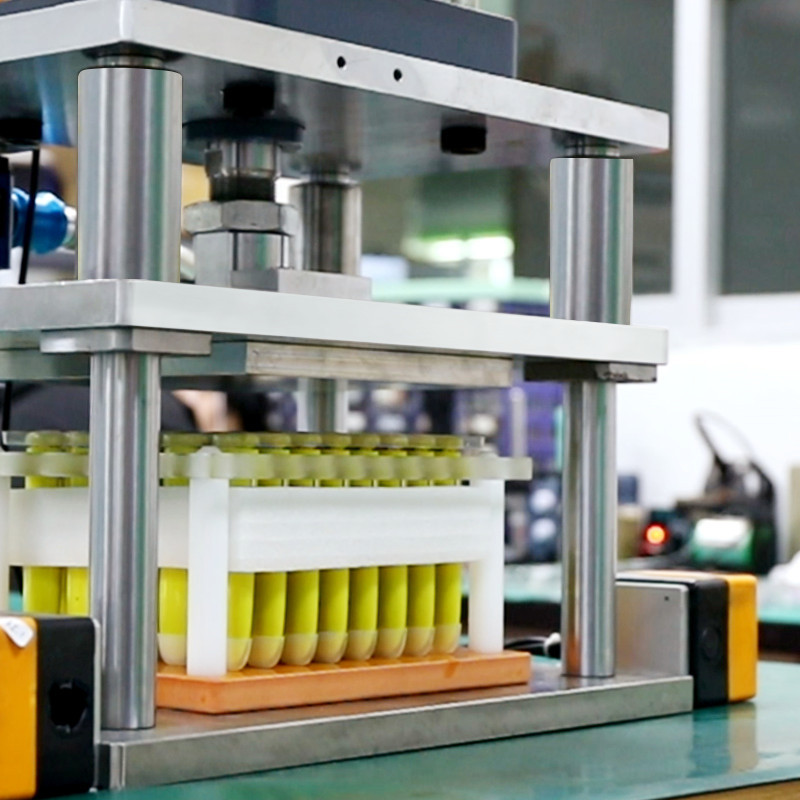 1. Q: What certificates does Transpring have?
A : Transpring has been devoting ourselves to the innovation and producing of vape pens.
Over the years, we have achieved the ISO9001 Quality Management System Certification, all products have passed CE, RHOS, UL, FDA, REACH testing and we also have MSDS REPORT, Air Transport Report, as well as Ocean Shipping Report . We consider quality the soul of Transpring.
For more information, please email info@transpring.com to contact us!

2. Q: How about my products don't work?
A : The quality of our products will be strictly controlled. A compensation will be provided if your order contains defective products. You will also receive assistance if this is caused by your improper operation.
3. Q: How can I place an order?
A :
1). You can contact us via Live Chat on our website, email to info@transpring.com or call +86-13670043215 to get a quotation. Remember to tell us model, quantity, color, battery capacity etc.
2). Tell us your shipping details if no problem about price. I will send you PI to confirm.
3). Producing and shipping will be arranged soon after payment.
4). Tracking number will be provided, and tracking frequently for you!
4. Q: Do you have a branch in the USA?
A : To better provide local services in the USA, we have established a branch in California. All questions about the company and orders can be answered there.
Transpring USA branch company is located in 19275 San Jose Avenue, City of Industry, CA 91748, USA.
You can contact the president of Transpring USA via email or phone as below.
Email: usa@transpring.com
Phone: + 1 626-810-0071/ 626-810-0024
5. Q: Can you do ODM & OEM for us?
A : Transpring is a manufacturer with an experienced R&D team, we have helped with many customers with their OEM & ODM projects. All steps for you to start an ODM & OEM business is just to contact us!
6. Q: How to get TSS customization service?
A : 1) Contact us and get the TSS Option List we provided.
2) Choose the TSS functions you want to custom and specify your requirements via the TSS Option List, including how many touches to switch voltage settings and activate preheat mode, voltage settings, power settings, etc.
3) Get a TSS version device based on your requirement.
7. Q: How the indicator light shows the status of Amber?
A : Charging: The white light at the bottom is always on.
Fully charged: The white light at the bottom is off, release the
charging flash 3 times.
Timeout protection: Flash twice in white.
Low voltage protection: Flash 10 times in white.
Please send your message to us
Transpring produces high-quality cannabis vape products that meet industry standards for safety and quality. Our innovative technologies and production processes ensure rigorous testing and exceptional customer service. Contact our professional team for any questions or to learn more about our commitment to providing premium vaping experiences. Name:

Rita
Tel:

86-13670043215
Email:
WhatsApp:
Address:

1, Yonghe Rd, Shiyan, Baoan Shenzhen, 518108