19 Years Experienced OEM&ODM Cannabis Vaping Devices Manufacturer
CannaMate™ A10 Vape Cartridge for Areas with the Strictest Quality Controls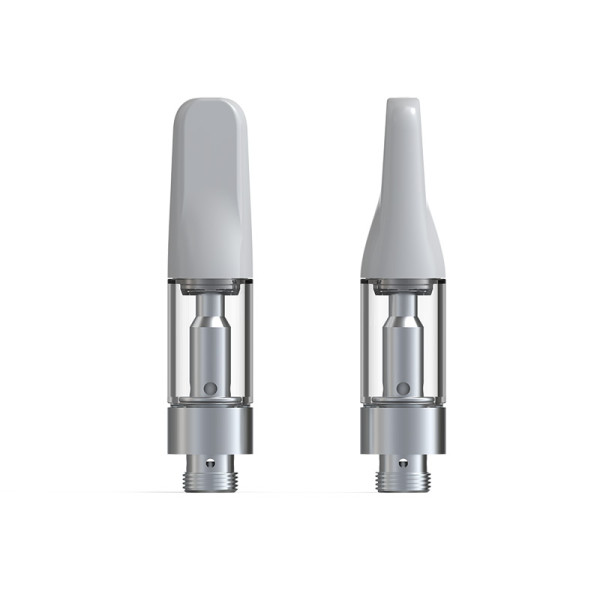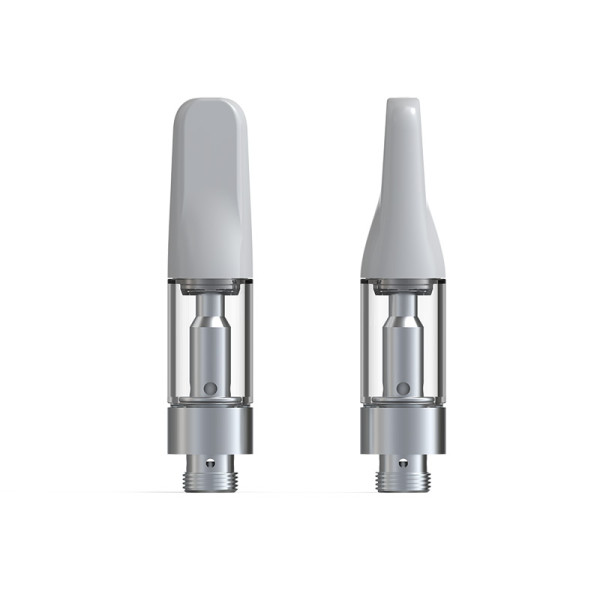 | | |
| --- | --- |
| Volume | 0.5ml/1.0ml |
| Coil Type | Hcore® |
| Mouthpiece Style | Flat |
| Mouthpiece Material | Ceramic |
| Tank Type | Glass |
| Center Post | SUS316L |
| Aperture Inlet | 4 x Ø1.6mm |
| Filling Method | Top Fill |
| Resistance | 1.2Ω |
| Dimensions | Ø10.5 x 50.5/61.5mm |
| Weight | 9g |
| 510 Thread | Lead-free Brass Chrome Plated |
| Storage Temperature | 23±3℃ |
| Compliance | CAT3 |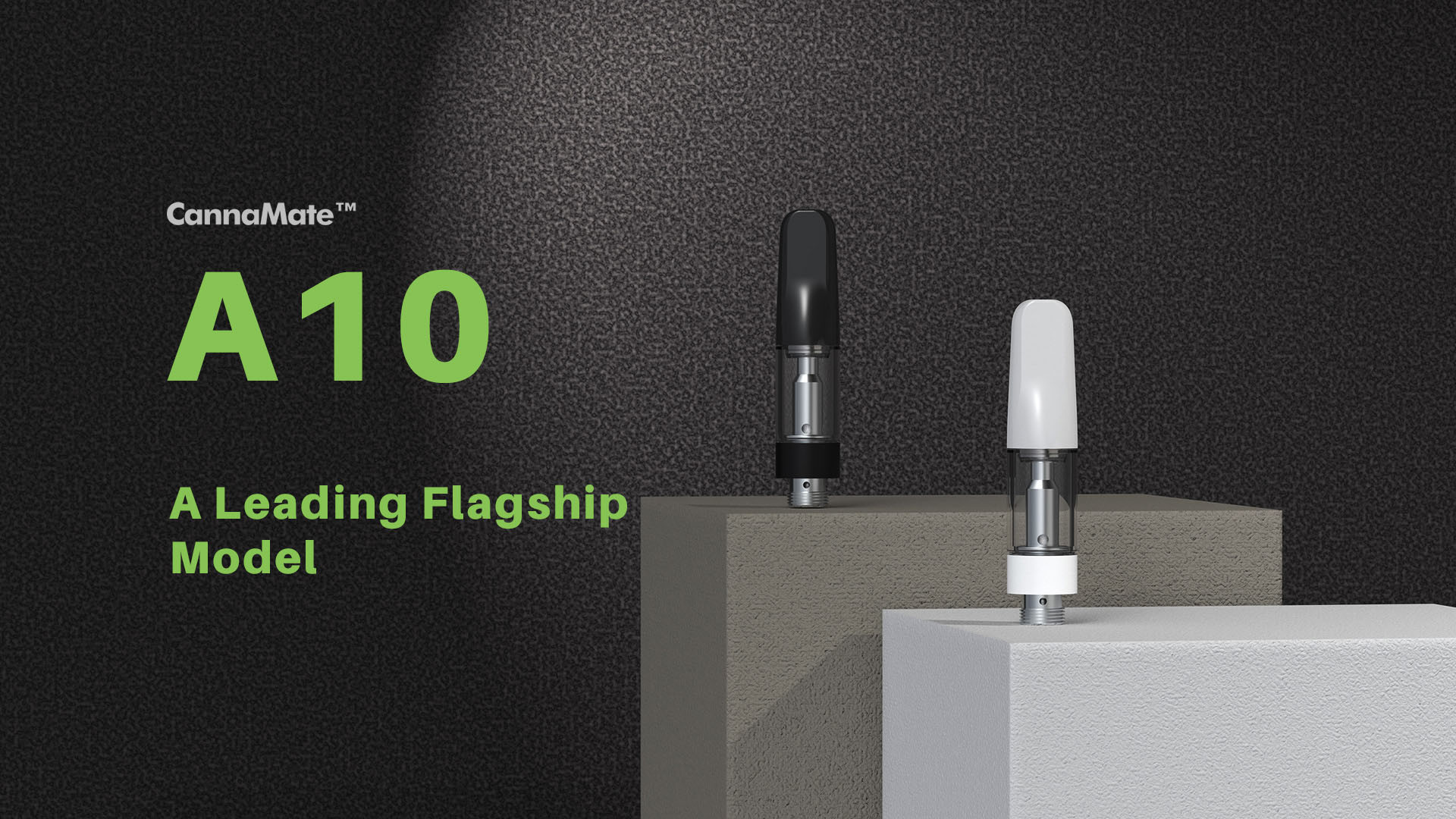 Food-grade 316L center rod and ceramic mouthpiece, glass oil tank, all these materials used in A10 speak of health and purity. A10 passed 6-Month BelCosta Labs California Phase III Heavy Metals Testing due to healthy and premium materials selection. As a Leading Flagship Model, chosen by half a dozen of top brands as a key highlight of their collections, its reliability, and High-Quality Testified by tens of millions of users.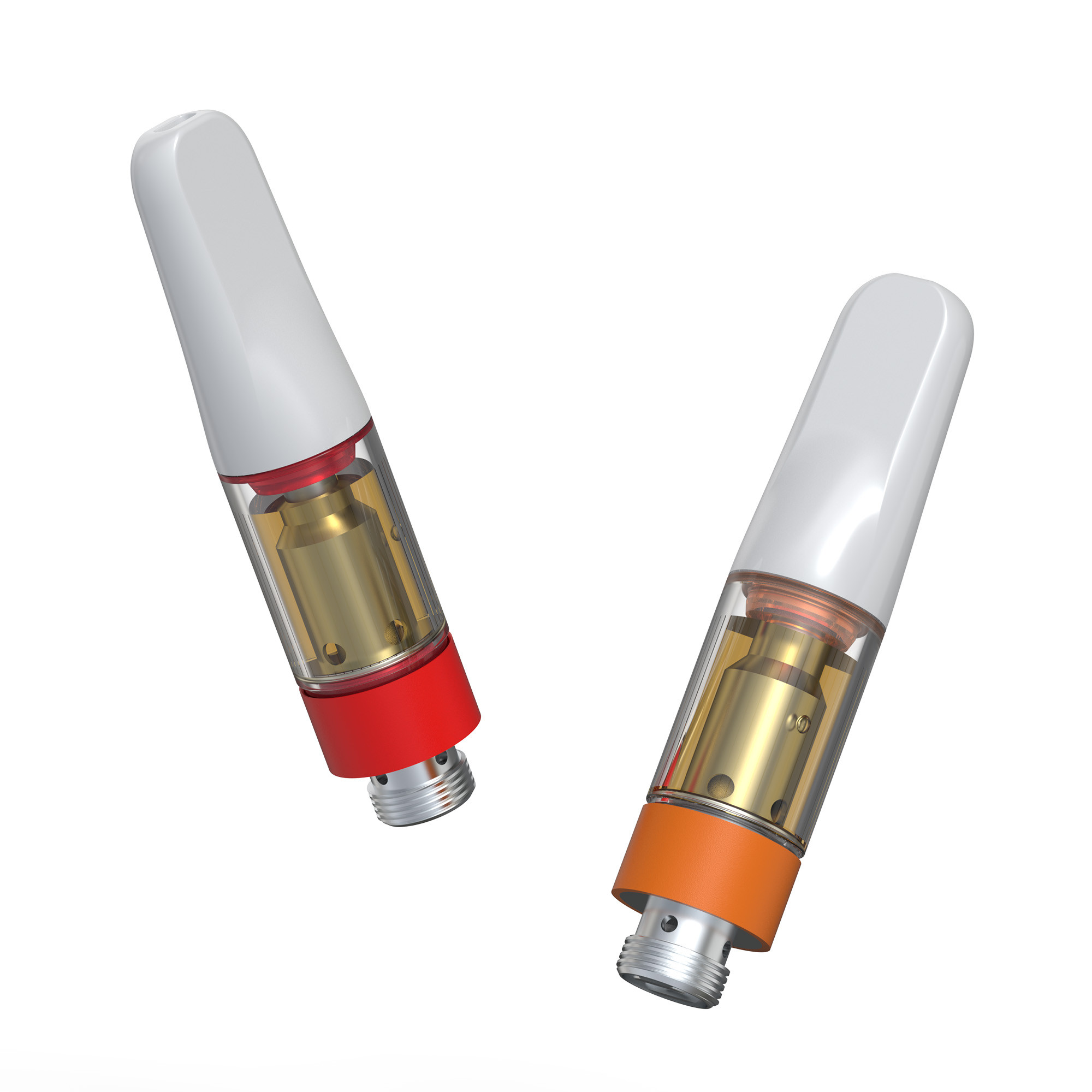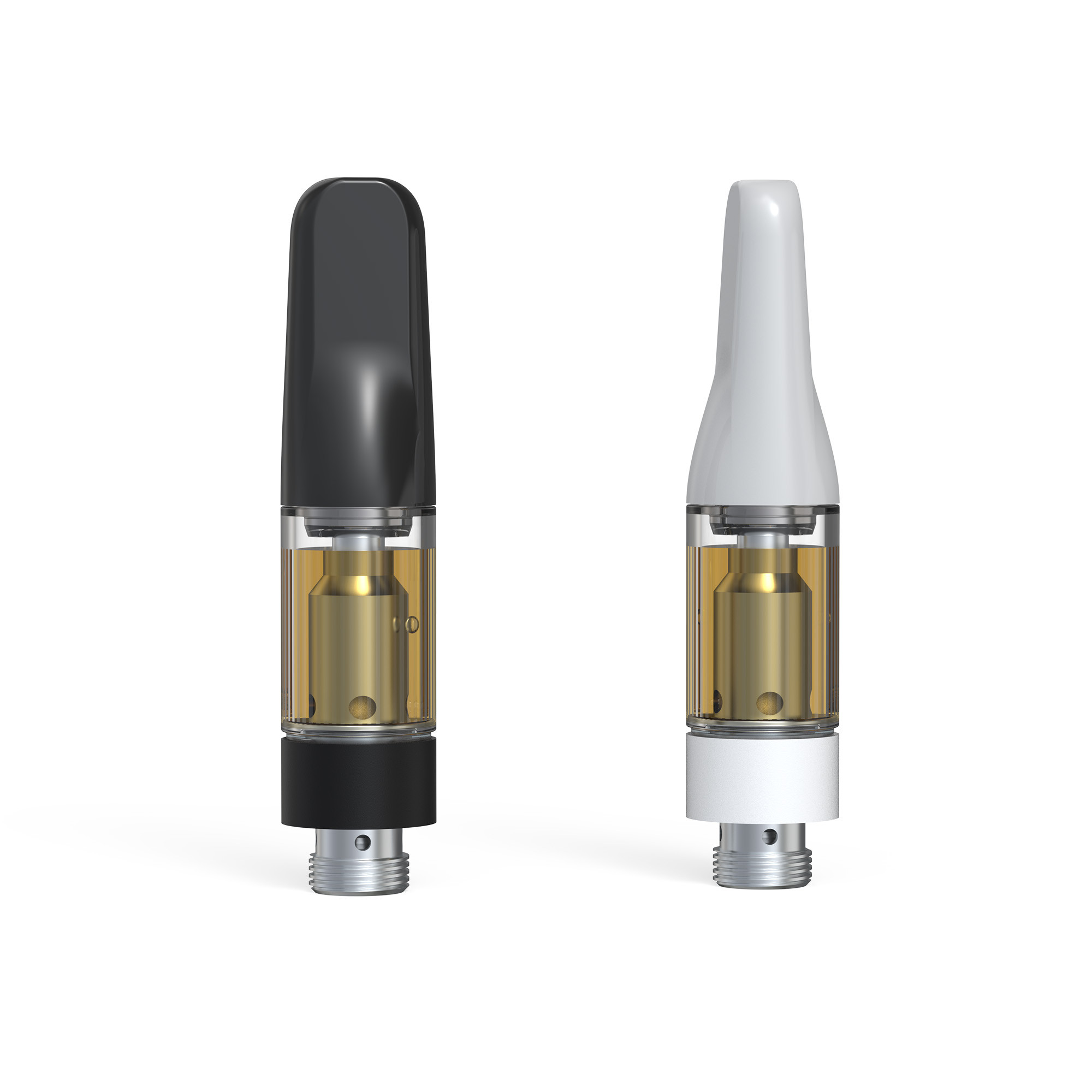 The exclusive Hcore® ceramic core inside is developed independently by Transpring which can offer more heating surface area and higher vaporizing efficiency for your ultimate vaping experience. Unique Open-Top Design makes your precious liquid filling process just like a piece of cake, and your vaping smoother thanks to its low inhalation resistance. (with the help of our great confidence deriving from our masterful expertise and extensive knowledge of structure designing and the properties of cannabinoids.)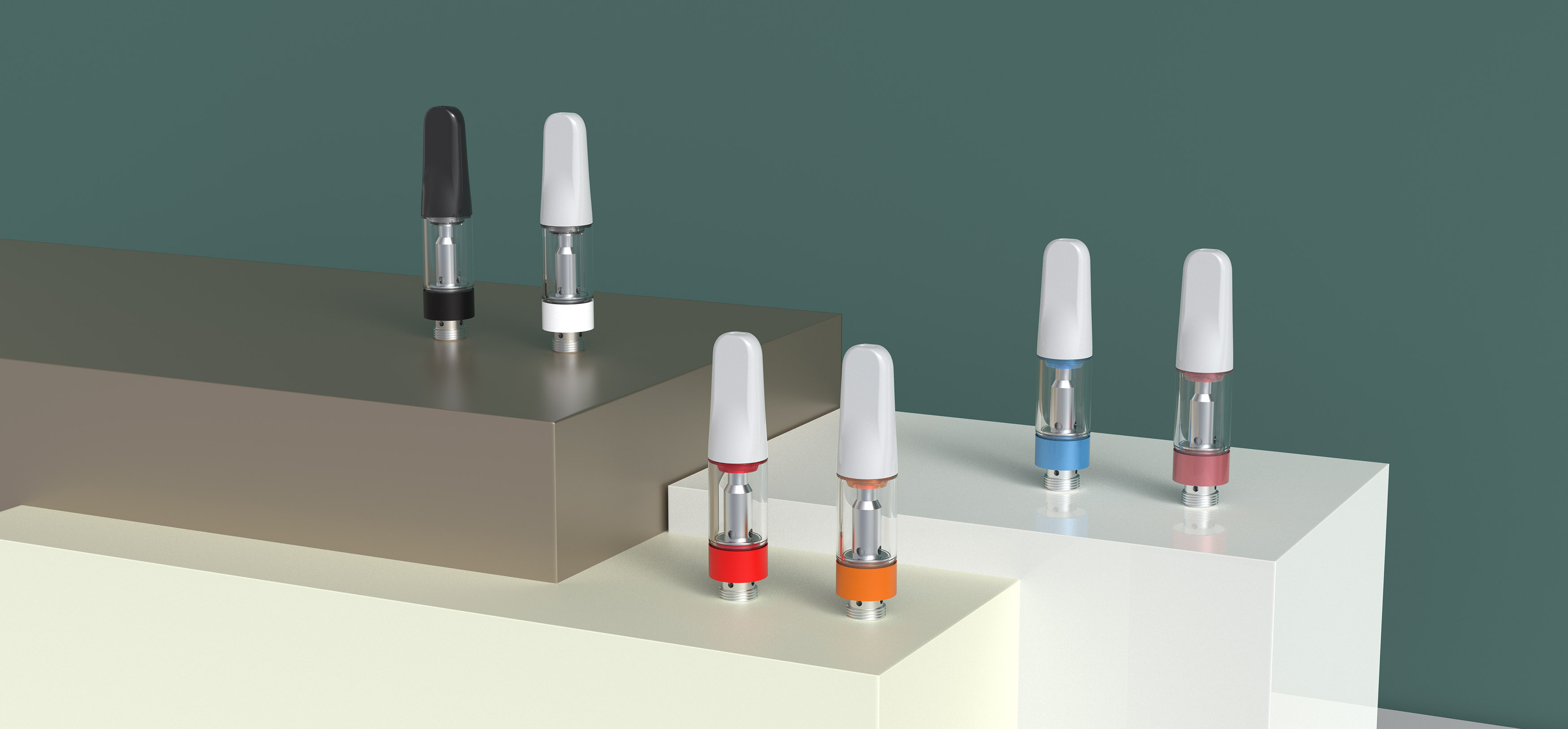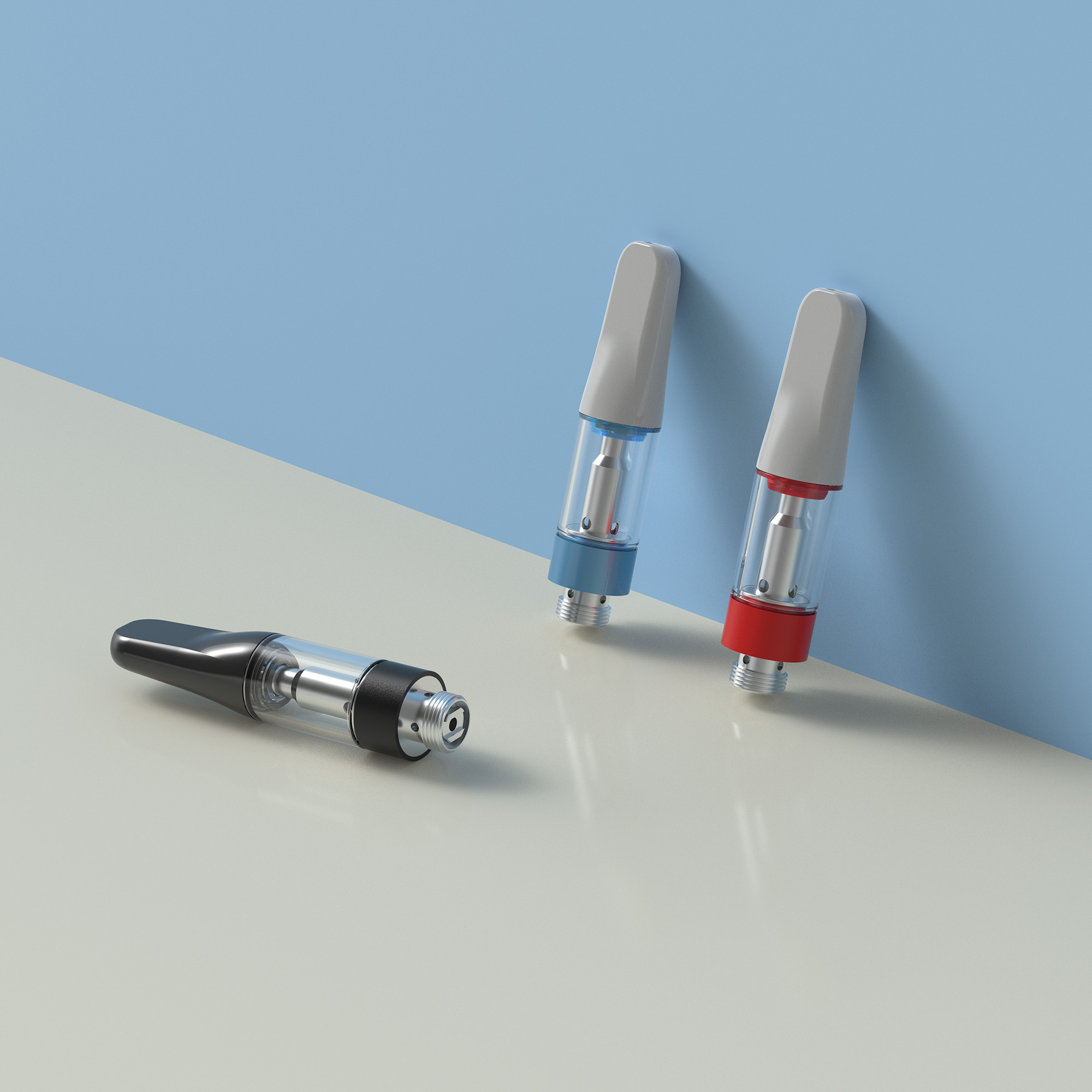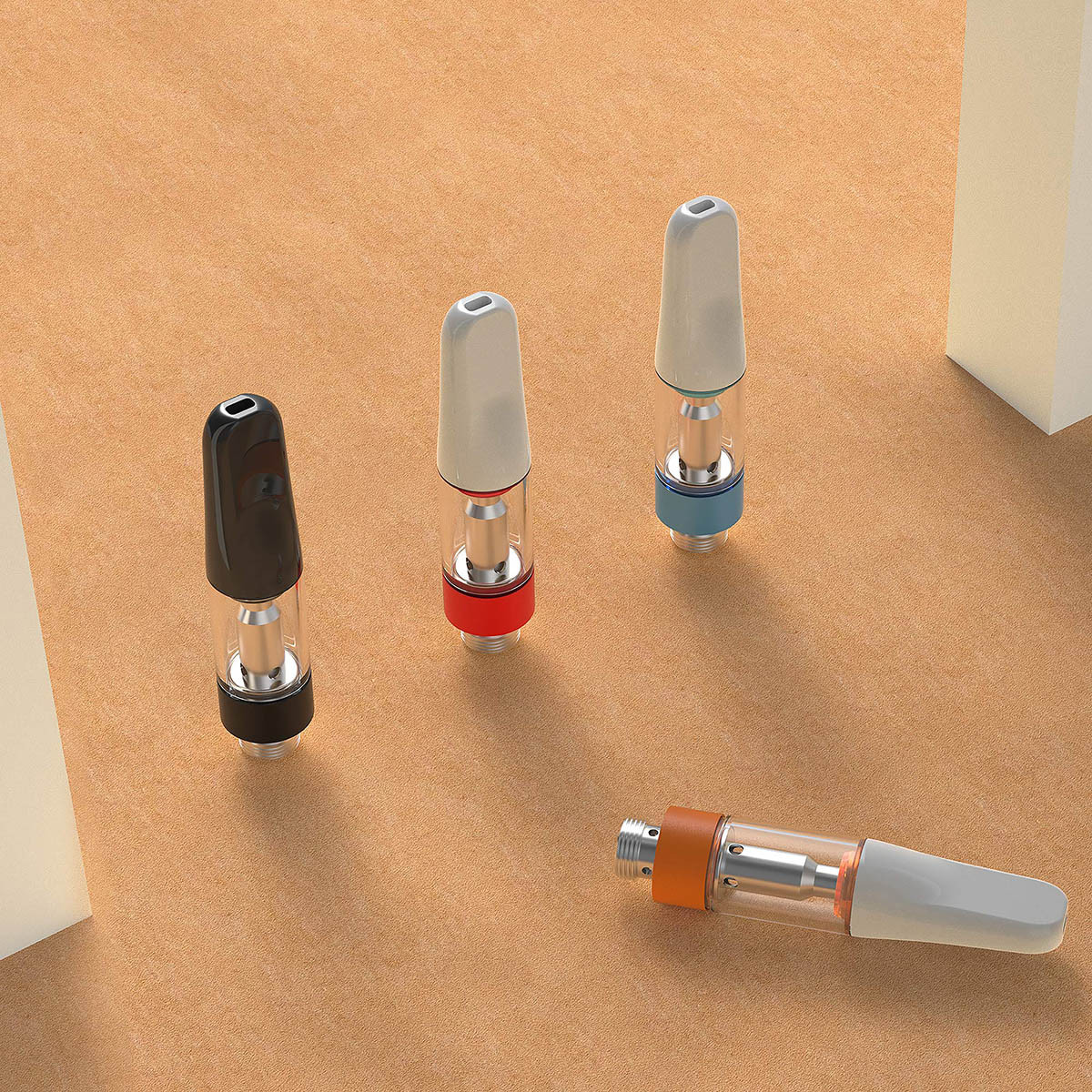 Nowadays, vaporizers are one of the most commonly used methods of cannabis consumption. With such immense popularity for vapes, competition to stand out becomes even more important. With our experts, you can find out exactly what kind of cartridge is best for your oil, and we will build your custom cartridge accordingly.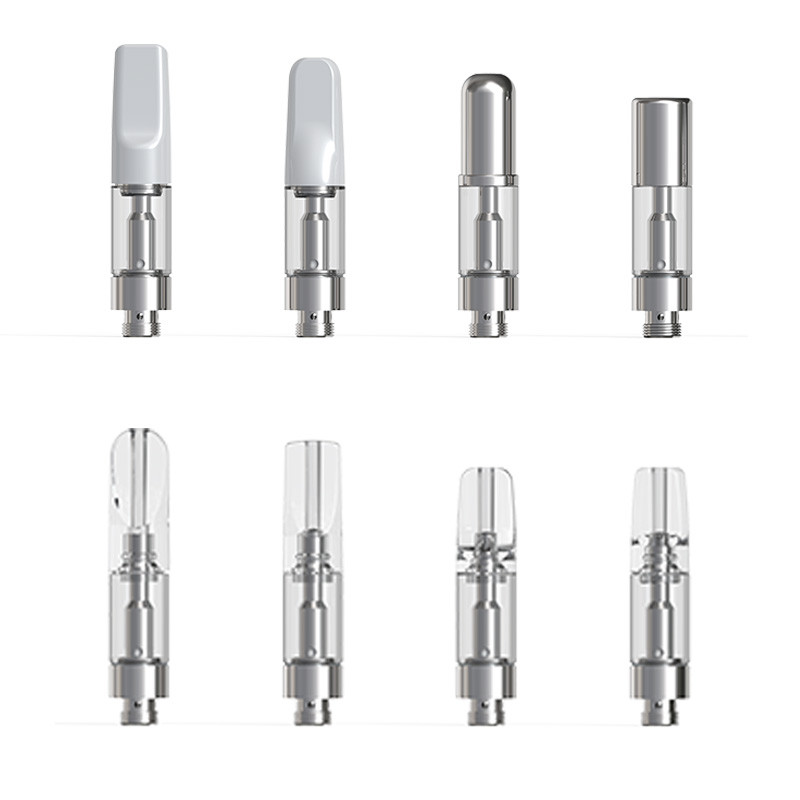 The most customizable cartridge on the market has been found for you. Transpring provides customizable A10 cartridge with mouthpieces in a range of materials and designs to match your desired styling. Apart from these, there are a variety of colors to choose from. And you can print your own logo to ensure that your brand can be remembered by customers without a second thought.
A10 vape cartridge is an exceptional piece of equipment that allows for automatic oil filling and cap pressing while being compatible with any filling and capping machine. There are several reasons why this vape cartridge is an ideal choice. Firstly, the Open-Top tank design allows for filling in any direction, making the process more efficient. Second, the easy-press mouthpiece makes cap pressing effortless, saving time and energy. Finally, we will provide filling and capping solutions tailored to clients' needs, including packaging and jigs.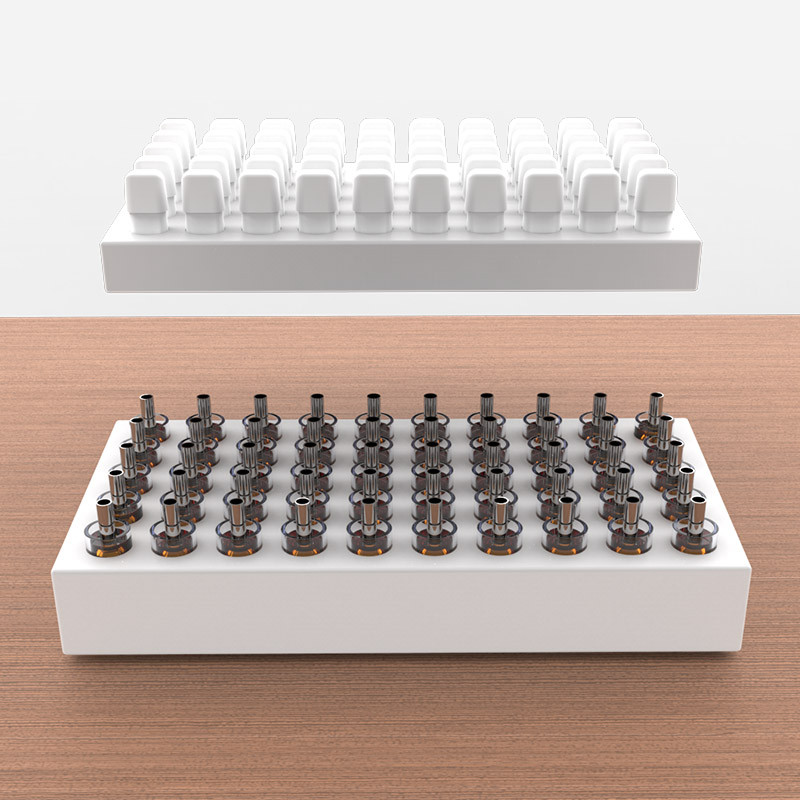 1. Q: What certificates does Transpring have?
A : Transpring has been devoting ourselves to the innovation and producing of vape pens.
Over the years, we have achieved the ISO9001 Quality Management System Certification, all products have passed CE, RHOS, UL, FDA, REACH testing and we also have MSDS REPORT, Air Transport Report, as well as Ocean Shipping Report . We consider quality the soul of Transpring.
For more information, please email info@transpring.com to contact us!

2. Q: How about my products don't work?
A : The quality of our products will be strictly controlled. A compensation will be provided if your order contains defective products. You will also receive assistance if this is caused by your improper operation.
3. Q: How can I place an order?
A :
1). You can contact us via Live Chat on our website, email to info@transpring.com or call +86-13670043215 to get a quotation. Remember to tell us model, quantity, color, battery capacity etc.
2). Tell us your shipping details if no problem about price. I will send you PI to confirm.
3). Producing and shipping will be arranged soon after payment.
4). Tracking number will be provided, and tracking frequently for you!
4. Q: Do you have a branch in the USA?
A : To better provide local services in the USA, we have established a branch in California. All questions about the company and orders can be answered there.
Transpring USA branch company is located in 19275 San Jose Avenue, City of Industry, CA 91748, USA.
You can contact the president of Transpring USA via email or phone as below.
Email: usa@transpring.com
Phone: + 1 626-810-0071/ 626-810-0024
5. Q: Can you do ODM & OEM for us?
A : Transpring is a manufacturer with an experienced R&D team, we have helped with many customers with their OEM & ODM projects. All steps for you to start an ODM & OEM business is just to contact us!
6. Q: How to get TSS customization service?
A : 1) Contact us and get the TSS Option List we provided.
2) Choose the TSS functions you want to custom and specify your requirements via the TSS Option List, including how many touches to switch voltage settings and activate preheat mode, voltage settings, power settings, etc.
3) Get a TSS version device based on your requirement.
7. Q: Is the mouthpiece of the A10 locked after being pressed into place?
A : Yes, it is. Once capped, the vape cartridge is non-refillable. But it could be rotated to your favorite direction.
Please send your message to us
Transpring produces high-quality cannabis vape products that meet industry standards for safety and quality. Our innovative technologies and production processes ensure rigorous testing and exceptional customer service. Contact our professional team for any questions or to learn more about our commitment to providing premium vaping experiences. Name:

Rita
Tel:

86-13670043215
Email:
WhatsApp:
Address:

1, Yonghe Rd, Shiyan, Baoan Shenzhen, 518108