19 Years Experienced OEM&ODM Cannabis Vaping Devices Manufacturer
CannaMate™ B310-A Easy Control 510 Battery | Supports Buttonless, Autodraw Activation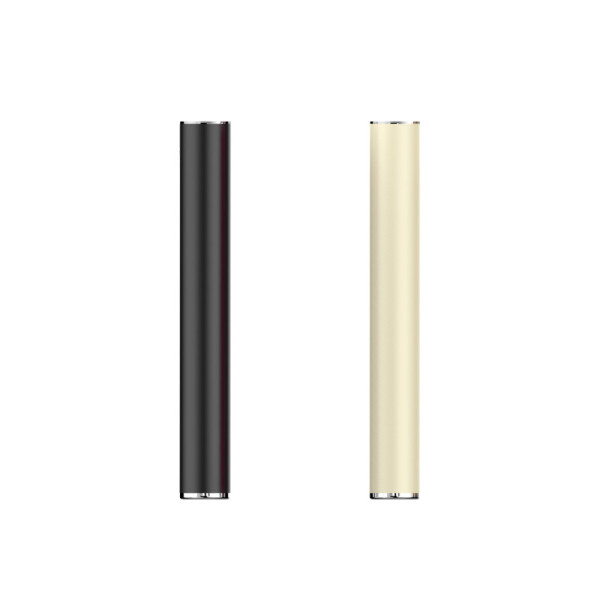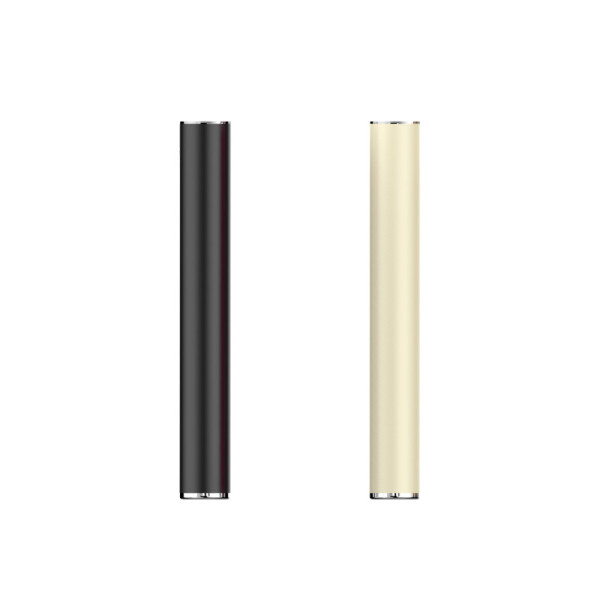 | | |
| --- | --- |
| Battery Capacity | 310mAh |
| Battery Housing | SS |
| Output Voltage | 3.5V |
| Puff | 300 |
| Dimensions (mm) | Ø10.5 x 77mm |
| Charge Port | 510 Thread Charger |
| ActivationDraw Activation | 15.4g |
| Net Weight | 15.4g |
| Compliance | UL1642, MSDS |
| Accessories | Charger (C10) (Optional) |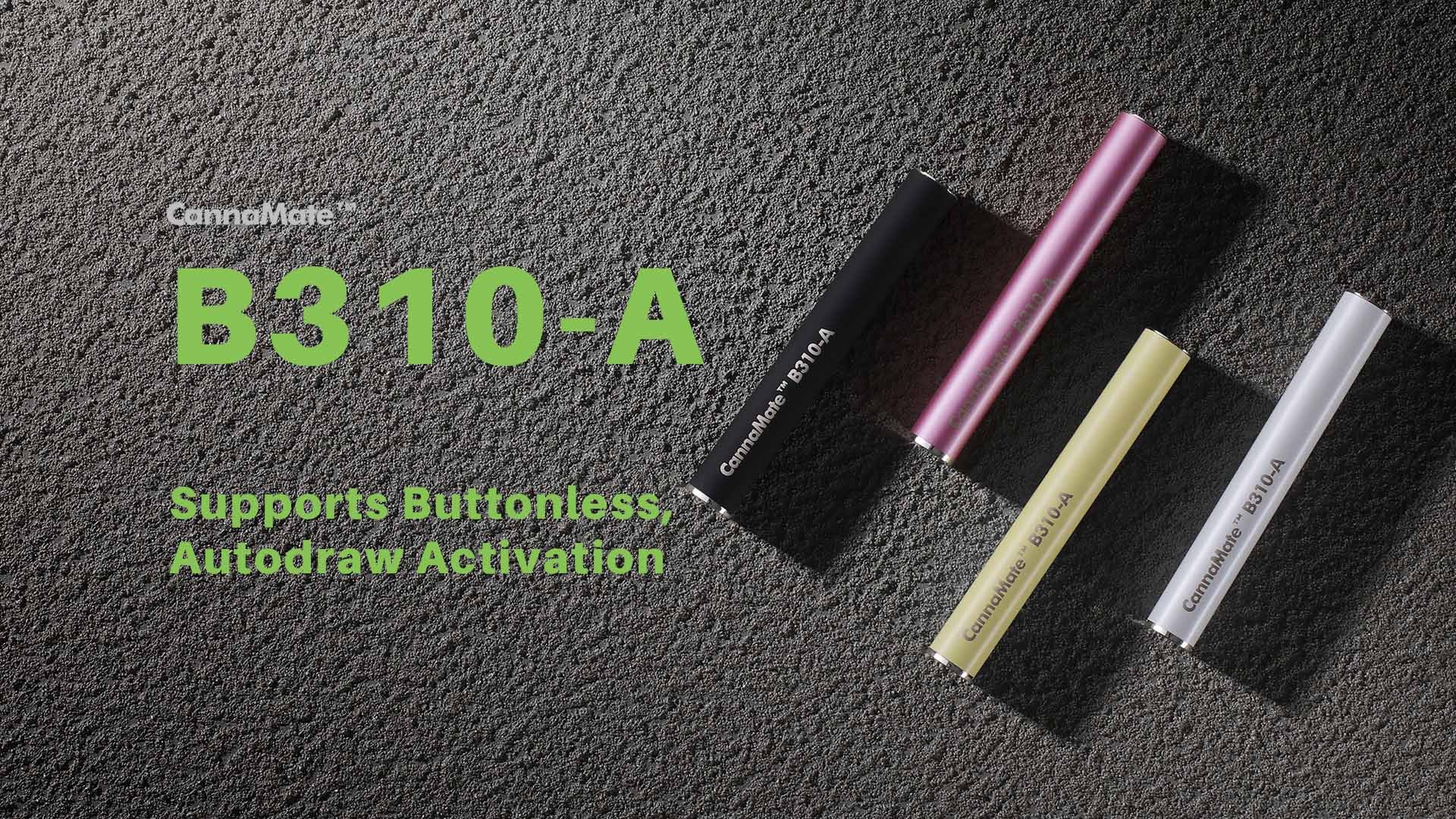 As a great auto-draw 510 battery that combines simplicity and sophistication, B310-A was designed for people who live an on-the-go lifestyle and don't have time to wait. It is buttonless and provides a simple user interface. Using your vape pen does not require preheating anymore. This battery has a large capacity of 310mAh, as its name suggests. In addition, it can connect with a specialized 510 thread charger to recharge, and the LED indicator stays blue. You can judge whether it has been fully charged via the charger indicator light.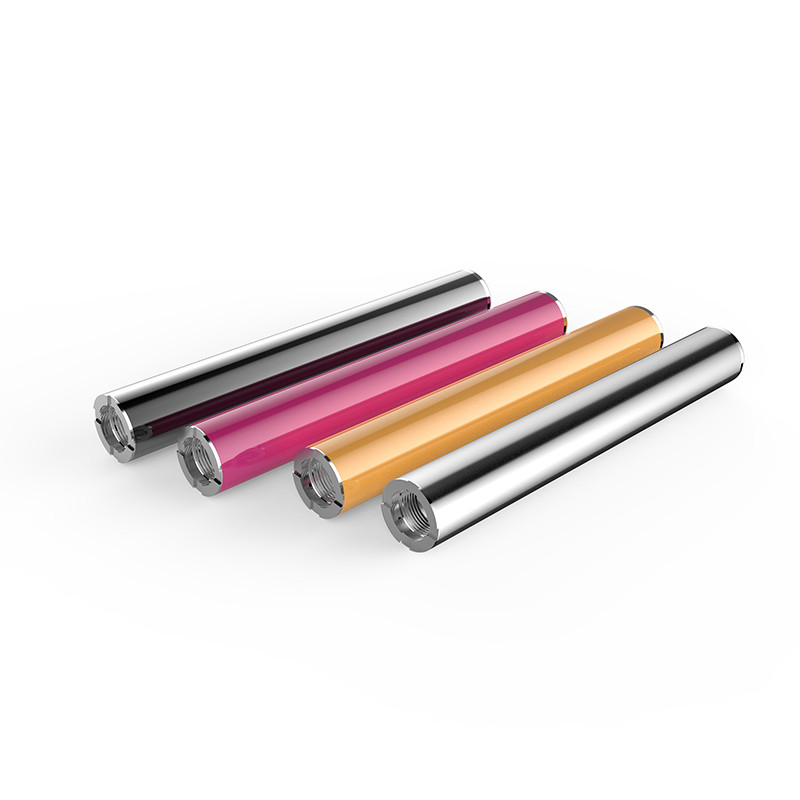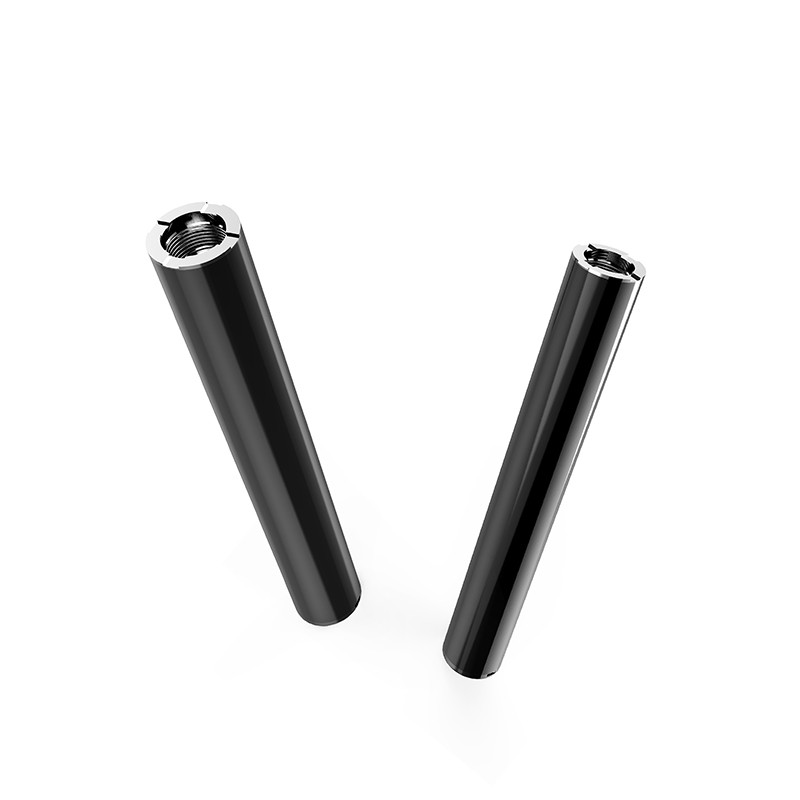 Performance and Dependability
With a diameter of 10.5.mm, you can connect B310-A to most 510-threaded cartridges without having to purchase an adapter separately. As well as an A-class battery core, B310-A features five safety security features including overcharge protection, over-discharge protection, overcurrent protection, short circuit protection, and overvoltage protection, extending the battery life of your vape pen. Using auto-activation 510 batteries is simple and quick. The constant output voltage ensures stable performance.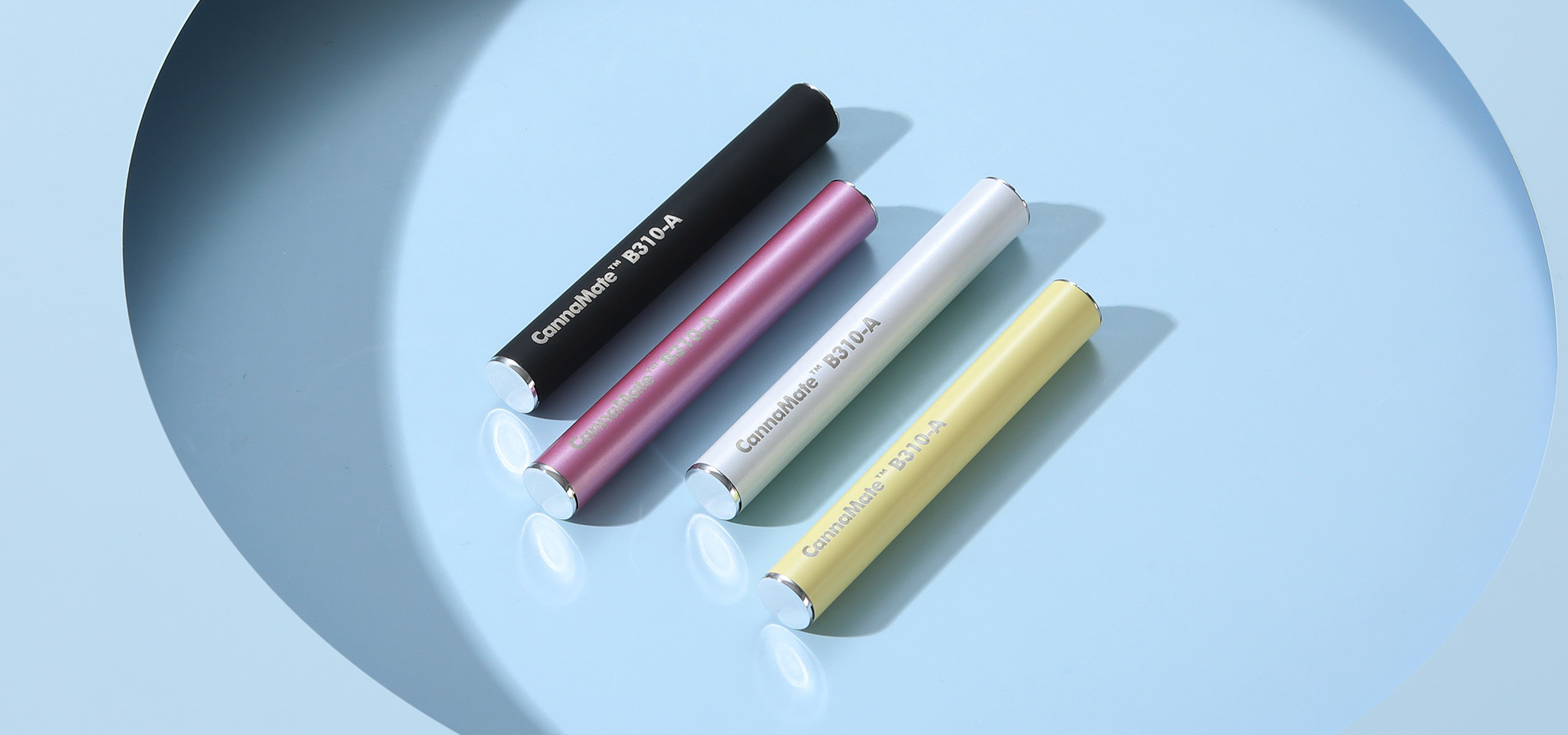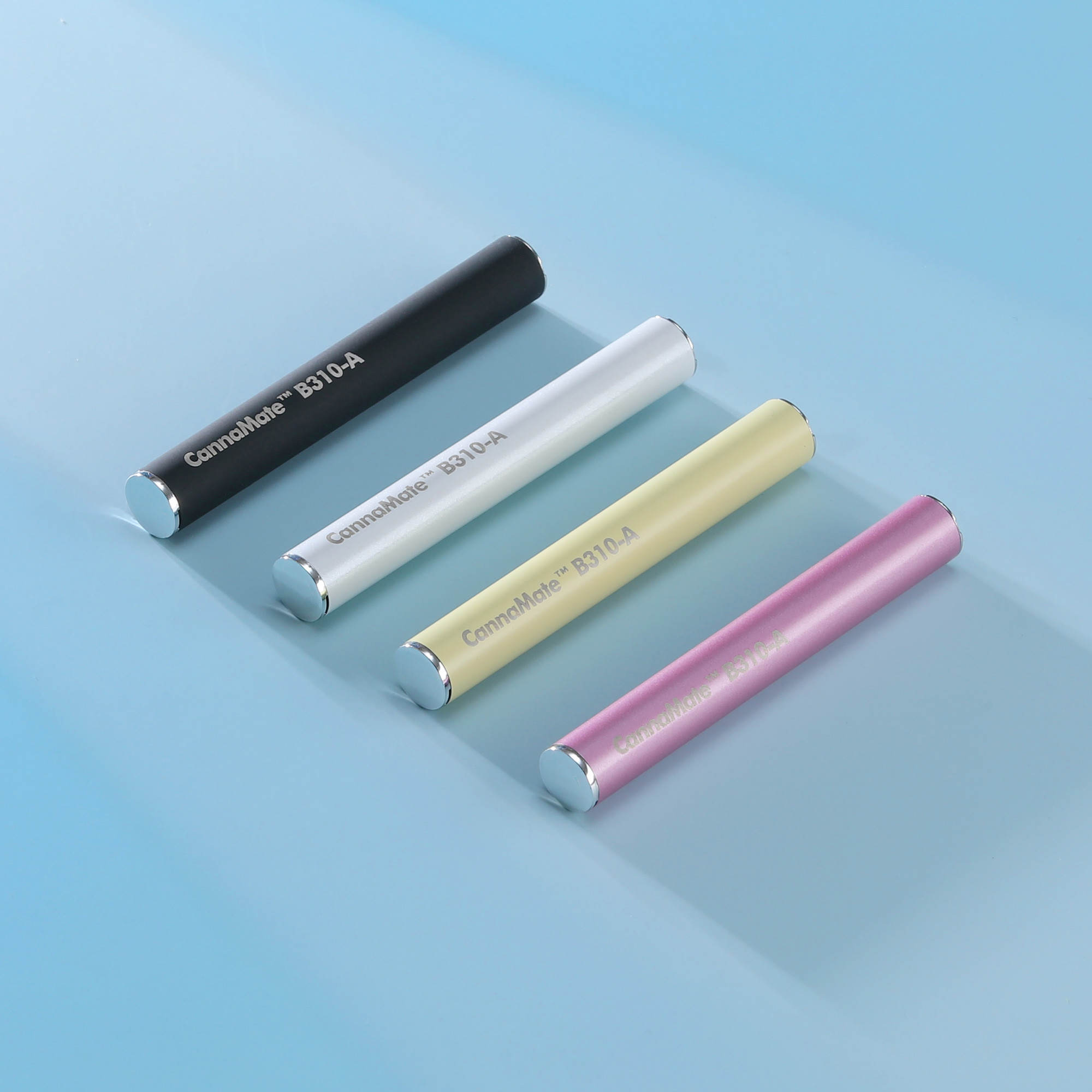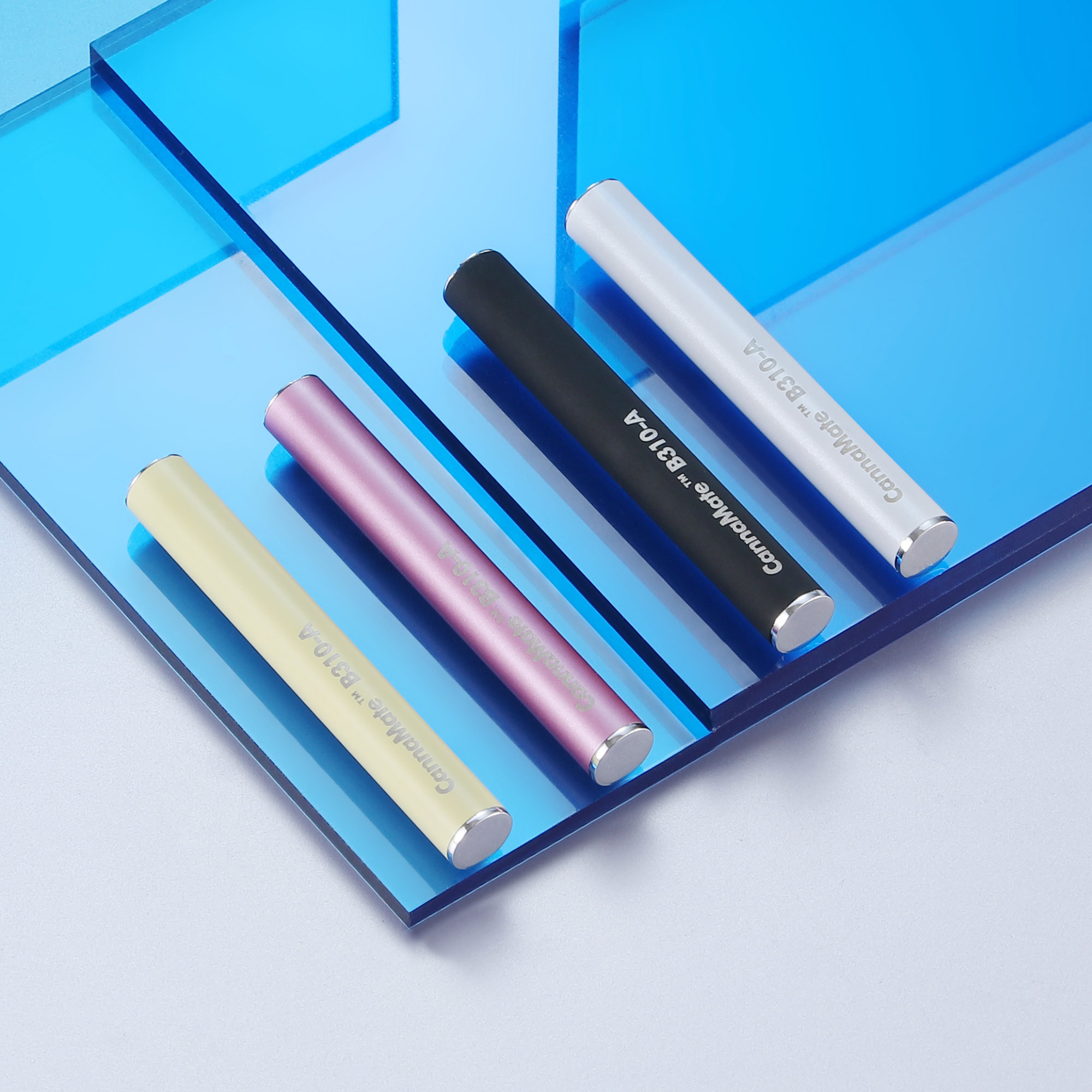 Many customers prefer a clean and refreshing appearance, while cool, colorful ones are also popular; you can go any route if you wish. Either way, you need something that stands out from the crowd amidst a sea of similar products and competitors. B310-A 510 Battery helps you become a different vape.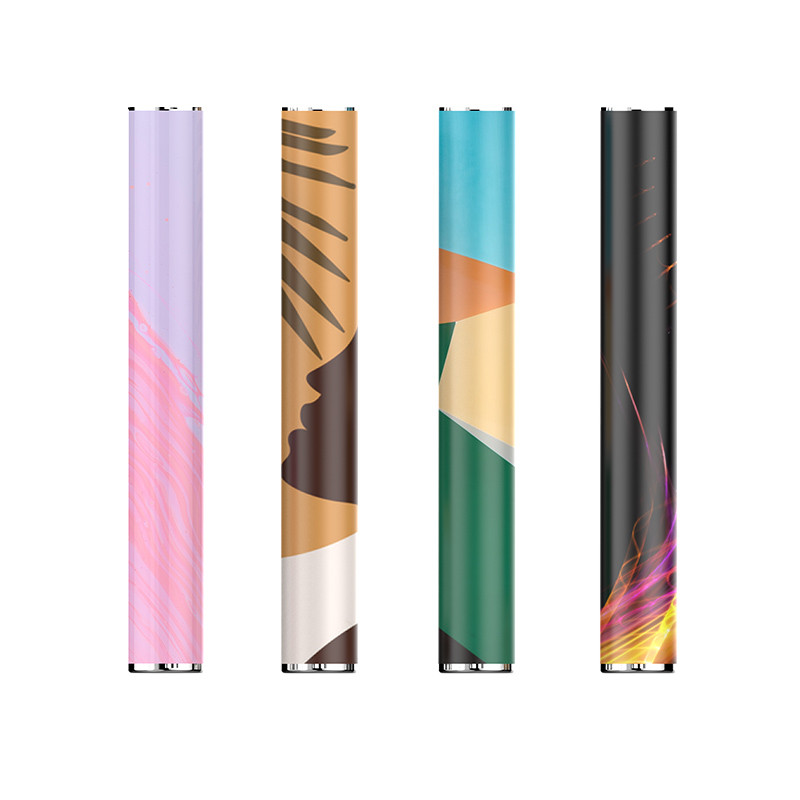 B310-A arrives in an assortment of color options for the housing, silicone, bottom cap, and LED indicator. You can mix and match your favorite colors at will. Apart from that, we offer a full range of surface treatment and logo printing services, all with premium materials, guaranteed to attract customers from the get-go. Transpring's expert designers are always ready to provide you with the most appropriate solution to satisfy all your customers.

1. Q: What certificates does Transpring have?
A : Transpring has been devoting ourselves to the innovation and producing of vape pens.
Over the years, we have achieved the ISO9001 Quality Management System Certification, all products have passed CE, RHOS, UL, FDA, REACH testing and we also have MSDS REPORT, Air Transport Report, as well as Ocean Shipping Report . We consider quality the soul of Transpring.
For more information, please email info@transpring.com to contact us!

2. Q: How about my products don't work?
A : The quality of our products will be strictly controlled. A compensation will be provided if your order contains defective products. You will also receive assistance if this is caused by your improper operation.
3. Q: How can I place an order?
A :
1). You can contact us via Live Chat on our website, email to info@transpring.com or call +86-13670043215 to get a quotation. Remember to tell us model, quantity, color, battery capacity etc.
2). Tell us your shipping details if no problem about price. I will send you PI to confirm.
3). Producing and shipping will be arranged soon after payment.
4). Tracking number will be provided, and tracking frequently for you!
4. Q: Do you have a branch in the USA?
A : To better provide local services in the USA, we have established a branch in California. All questions about the company and orders can be answered there.
Transpring USA branch company is located in 19275 San Jose Avenue, City of Industry, CA 91748, USA.
You can contact the president of Transpring USA via email or phone as below.
Email: usa@transpring.com
Phone: + 1 626-810-0071/ 626-810-0024
5. Q: Can you do ODM & OEM for us?
A : Transpring is a manufacturer with an experienced R&D team, we have helped with many customers with their OEM & ODM projects. All steps for you to start an ODM & OEM business is just to contact us!
6. Q: How to get TSS customization service?
A : 1) Contact us and get the TSS Option List we provided.
2) Choose the TSS functions you want to custom and specify your requirements via the TSS Option List, including how many touches to switch voltage settings and activate preheat mode, voltage settings, power settings, etc.
3) Get a TSS version device based on your requirement.
7. Q: How does the LED indicator of the B310-A display its status?

A : When the battery is charging, the LED indicator will be blue, but when the battery is low, it will flash red eight times; when there is no power left, there will be no response.
Please send your message to us
Transpring produces high-quality cannabis vape products that meet industry standards for safety and quality. Our innovative technologies and production processes ensure rigorous testing and exceptional customer service. Contact our professional team for any questions or to learn more about our commitment to providing premium vaping experiences. Name:

Rita
Tel:

86-13670043215
Email:
WhatsApp:
Address:

1, Yonghe Rd, Shiyan, Baoan Shenzhen, 518108