19 Years Experienced OEM&ODM Cannabis Vaping Devices Manufacturer
Discover why Transpring pod vape was chosen by so many brands as a critical highlight of their collections. Transpring pod vape is everything you could want in a pod device. Among its most basic characteristics are its simplicity, compact size, and ease of use. Having an excellent Chinese and American team, Transspring is the best choice for a complete product line.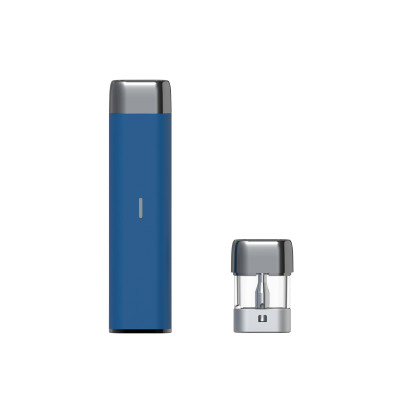 The smallest cannabis vaping pod with preheating model in the market.
High-end pod system vape with premium material for purer and cleaner flavors.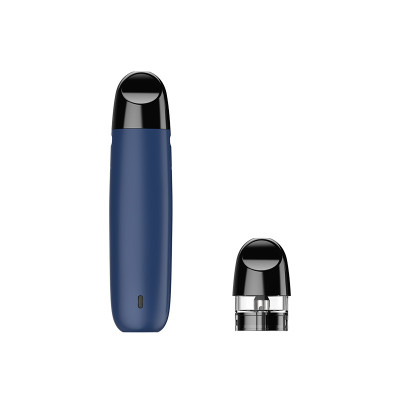 Best Lightweight Pod System, Best Partner for Traveling
Elevate Your Business with Custom Pod Vapes at Transpring
Transpring provides high quality pod vapes and one stop OEM or ODM custom solutions for businesses of all sizes. With our unwavering commitment to quality, innovation, and customer satisfaction, we have earned a reputation as the best in the vaping industry. Discover how Transpring can take your business to new heights with our exceptional products and services.
Tailored Solutions for Your Business
Whether you are a small start-up or an established brand, we can tailor our pod vapes to align with your company's branding, design preferences, and desired functionalities. We offer a range of customizable options to suit your specific needs, such as color, mouthpiece shape, surface technique, brand logo, etc. By partnering with us, you gain access to custom-made vaping solutions that elevate your brand and resonate with your target audience.

Premium Quality and Reliability
We adhere to stringent quality control measures throughout the manufacturing process to ensure that each pod vape we produce meets the highest standards. From the selection of premium materials to rigorous testing procedures, we leave no stone unturned in delivering products that are durable, reliable, and exceed your expectations.
Cutting-Edge Technology
Stay ahead of the competition with our cutting-edge vaping technology. Our pod vapes incorporate the latest advancements in the industry, including temperature control, adjustable wattage, ceramic core, extended battery life, and user-friendly interfaces. By embracing innovation, we empower your business to provide an exceptional vaping experience to your customers, fostering loyalty and satisfaction.
User-Friendly and Convenient
Our pod vapes are designed with simplicity and user-friendliness in mind. We understand that efficiency and ease of use are vital in a business setting. Our pod systems are intuitive and hassle-free, allowing your customers to enjoy a seamless vaping experience without any technical complications. With convenient features like easy refilling, long battery life, and ergonomic designs, our pod vapes are the perfect choice for busy professionals.
Competitive Pricing and Timely Delivery
We understand the importance of cost-effectiveness and timely delivery for your business. Our competitive pricing ensures that you receive the best value for your investment, while our efficient production processes enable us to meet your deadlines without compromising on quality. With Transpring as your manufacturing partner, you can expect a seamless experience from start to finish.
Exceptional Customer Support
Transpring believes in forging long-term partnerships with our clients. We offer exceptional customer support to address any queries, concerns, or technical issues you may encounter. Our knowledgeable and friendly team is always ready to assist you, providing guidance on product selection, troubleshooting, and post-purchase support. We value your satisfaction and are committed to ensuring a smooth and enjoyable experience with our products.
Factors to Consider When Choosing Pod Vapes for Your Business
If you're considering incorporating pod vapes into your business, it's important to understand the factors that should be taken into account when choosing the right devices. The following are suggestions from our expert team to better find products suitable for your business or brand development

Values for Different Extracts

Each concentrate type has its own shape, suitable temperature, voltage, and resistance. Research and experiment with different values to determine the one that aligns with your target oil.
Device Size and Portability
One of the main advantages of pod vapes is their compact size and portability. Consider the size and weight of the devices you are interested in, as well as their ease of use and transportation. This is particularly important if you have a mobile business or plan to carry the vapes with you frequently.
Battery Life
The battery life of pod vapes can vary significantly depending on the model and usage. Evaluate the battery capacity and determine how long it can last on a single charge. If you anticipate heavy usage, look for devices with longer battery life to ensure uninterrupted operation throughout the day.
Pod Capacity and Filling & Capping Options

Pod vapes utilize replaceable cartridges or pods that contain the extract. Take note of the pod capacity and how they need to be filled & capped. Higher capacity pods may be more suitable for businesses with high demand. Additionally, explore the different filling & capping options available, such as manual filling or automatic filling, to find the most convenient solution for your business.
Cost and Affordability
Pricing is a crucial factor when choosing pod vapes for your business or brand. Consider the cost per device, as well as any associated expenses like replacement pods or coils. Strike a balance between quality and affordability to offer your customers a competitive product.
Legal and Regulatory Compliance
Staying abreast of the evolving legal and regulatory landscape is vital in the vaping industry. Ensure that the pod vapes you wholesale comply with all applicable regulations and safety standards. Familiarize yourself with local, national, and international laws governing the sale and distribution of vaping products. Complying with regulations not only ensures the legality of your business but also safeguards customer well-being. Name:

Rita
Tel:

86-13670043215
Email:
WhatsApp:
Address:

1, Yonghe Rd, Shiyan, Baoan Shenzhen, 518108